I Got a Van!
I got a van yesterday. It's a 1992 Dodge Roadtrek 190 Versatile.

The internal layout. The front seats spin around, and the rear dinette converts to a queen-sized bed.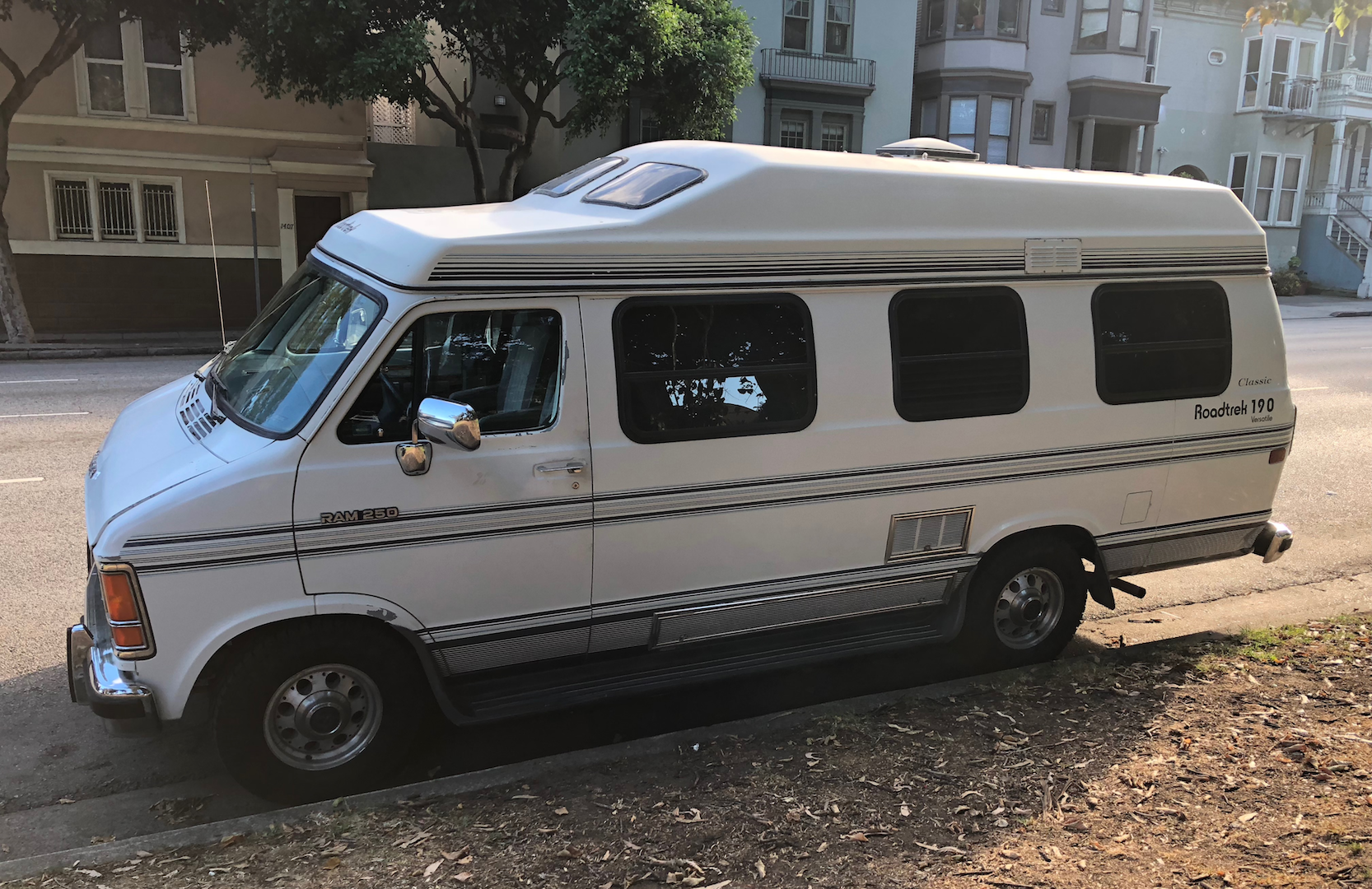 Out of all of the vans in the Bay Area, why did I pick this one? Well, a ton of thought went into the decision, but I can provide a summary.
Originally I wanted a Westfalia, because I find their boxy aesthetic adorable. I rented one for two weeks, but decided that I wanted something newer, something more reliable. Plus, Westies are more expensive than similar vans because of how trendy and cute they are.
At the end of the rental, I made a list of things my dream van would have. It looked something like this:
high top instead of a pop top
large sink
hot and cold water
4WD if possible
inconspicuous
cruise control
reliable heating / AC
plenty of lighting
plenty of storage
separate power system for leisure
I scoured Craigslist posts for months looking for vans that met as many of these as possible. I'm happy to say that this Roadtrek meets almost all of them, and more!The only criteria I couldn't meet? It's not a 4WD van, but all of those were way out of my price range. I can stand in it, it has a full kitchen, it has a toilet if I want it, and so much more. I'm beyond excited, and I can't wait to share more adventures with you!