Trip Report: Central Coast
Weeks in: about 2
Distance traveled: ~550 miles
Current location: pipe.bumpy.taxi[?]
It's been over a week since I left Big Sur, and I have continued to explore Southern California. After being in the wilderness for my first week, I opted to spend my second week relaxing in civilization.
San Luis Obispo
My first overnight spot after leaving my campsite at Limekiln was San Luis Obispo, or SLO. I was only peripherally aware of SLO as a cool California city, but I didn't really know what to expect.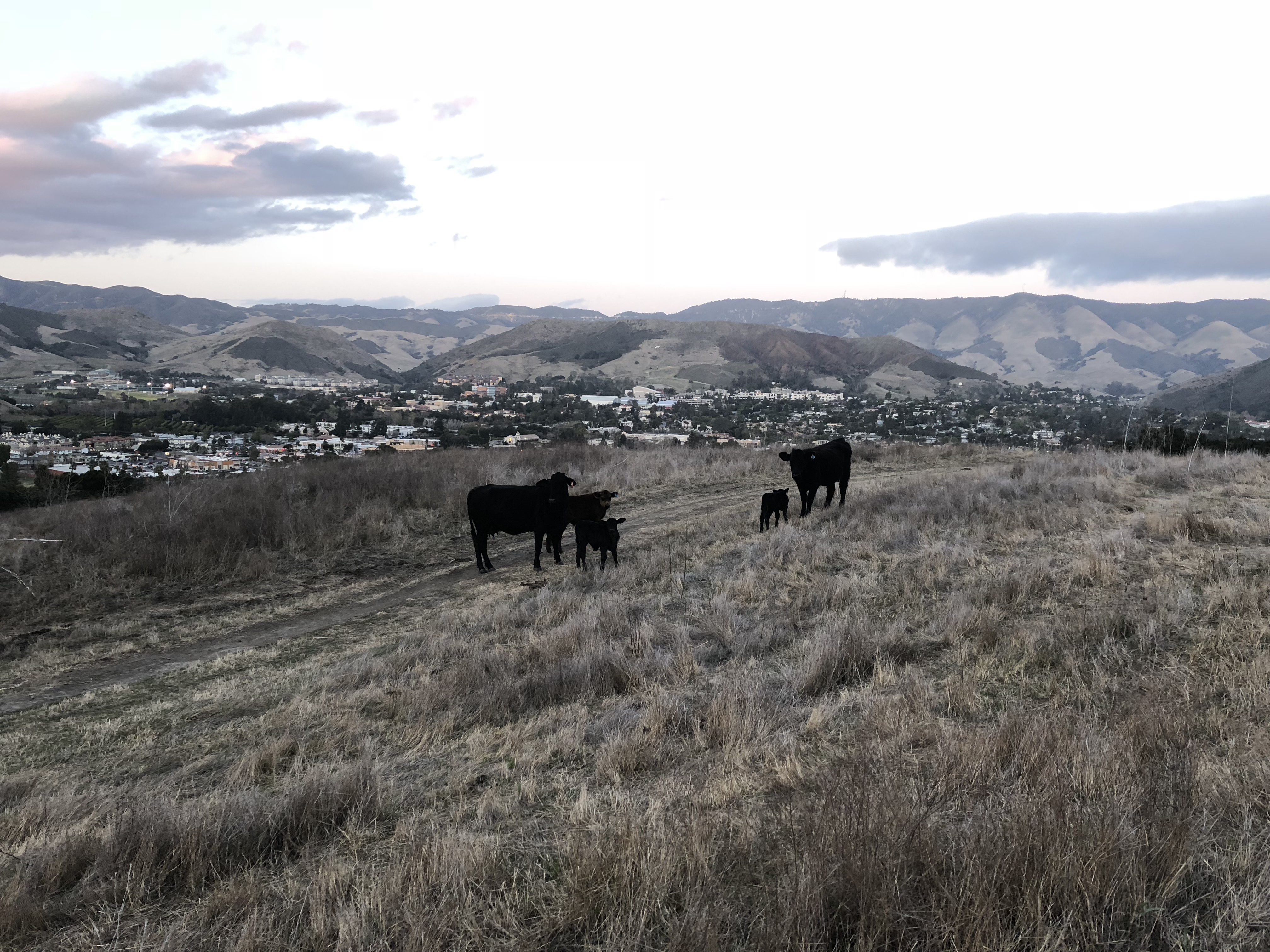 Hey cows, mind if I use that trail you're standing on? I met up with a friend who lives there and he took me to the roof of a tall parking garage to give me the lay of the land.
SLO has a cute trendy downtown area with lots of shopping and bars. The nearby California Polytechnic State University attracts a lot of young people, and the streets are clean and safe. It was a very nice place to visit in a van, and most of my overnight spots looked like this: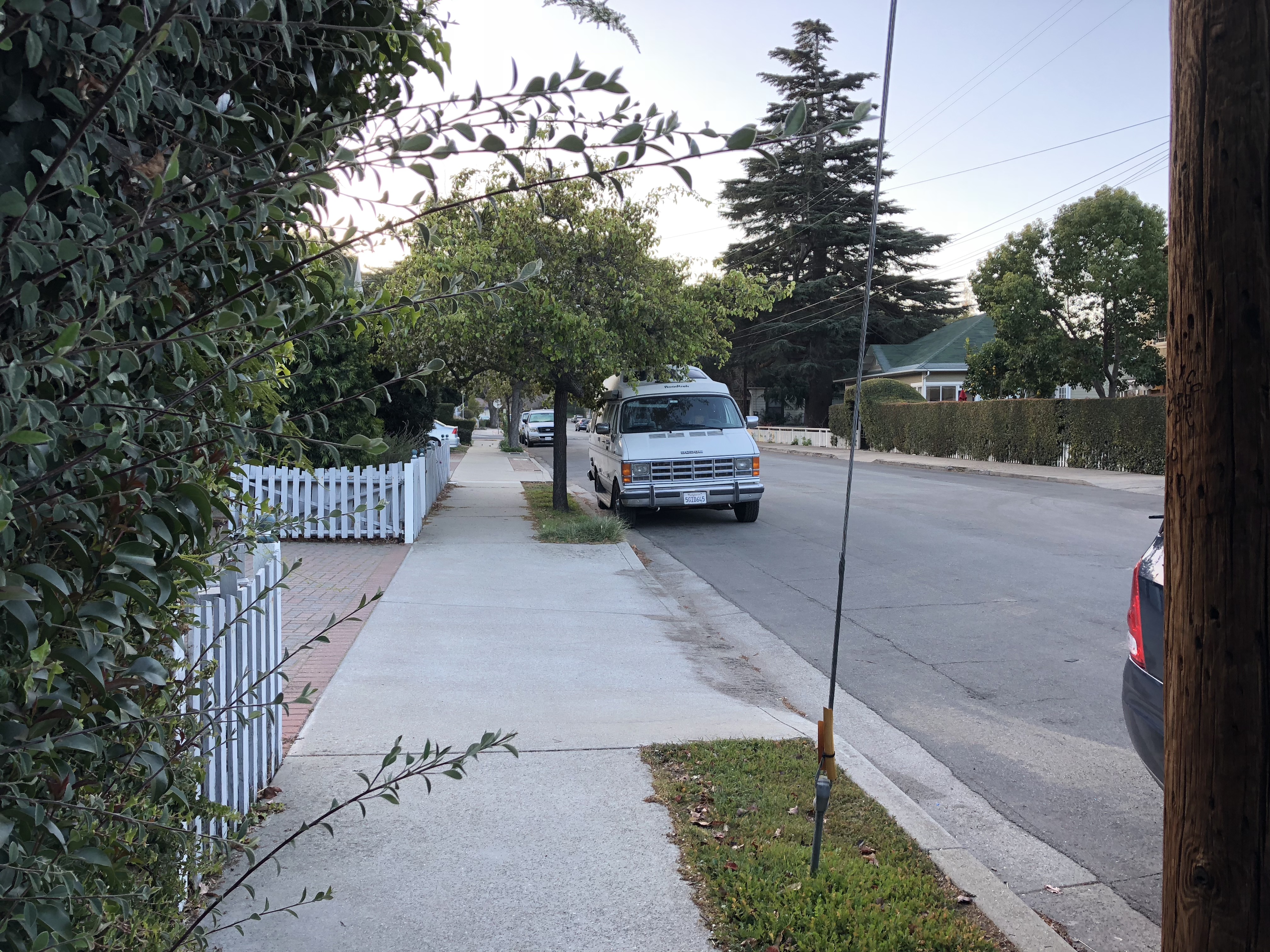 When I was looking at the map before I arrived, my eyes immediately were drawn to Cerro San Luis, or as the locals call it, Madonna Mountain. It erupts from the otherwise nearly-flat ground, and looms over the city. I knew I had to get up there, so I went up one evening at dusk. It was beautiful and had sweeping views of SLO and the surrounding areas.


San Simeon
When I first moved to California my grandmother told me I had to go to San Simeon and visit Hearst Castle.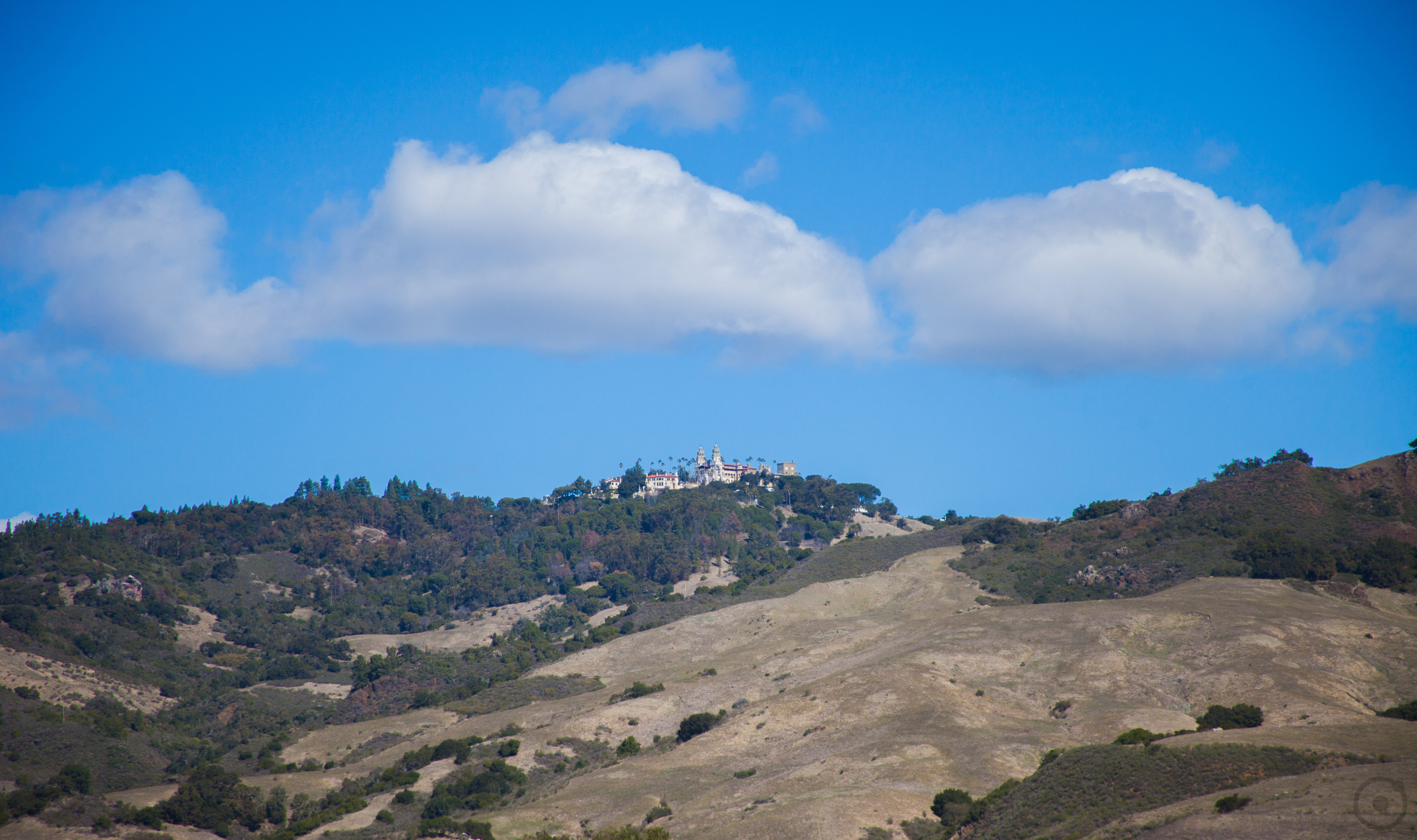 The mountain-top castle looms far in the distance That was the first I'd ever heard of the place, but she stressed how much of an impact it had on her. I promised that I would go if I ever had the opportunity. Sadly she has since passed, but I am happy to say I was able to fulfill my promise.
Hearst Castle was built by William Randolph Hearst over a 28-year period. Originally planned to be a modest camping lodge, Hearst worked with the virtuosic architect Julia Morgan to build a mountain-top estate of unparalleled opulence. It's somewhat tricky to describe because the scale is unlike anything I have ever seen, but I took lots of pictures so hopefully that can give you an idea. All of the land you see in the pictures is actually part of the estate.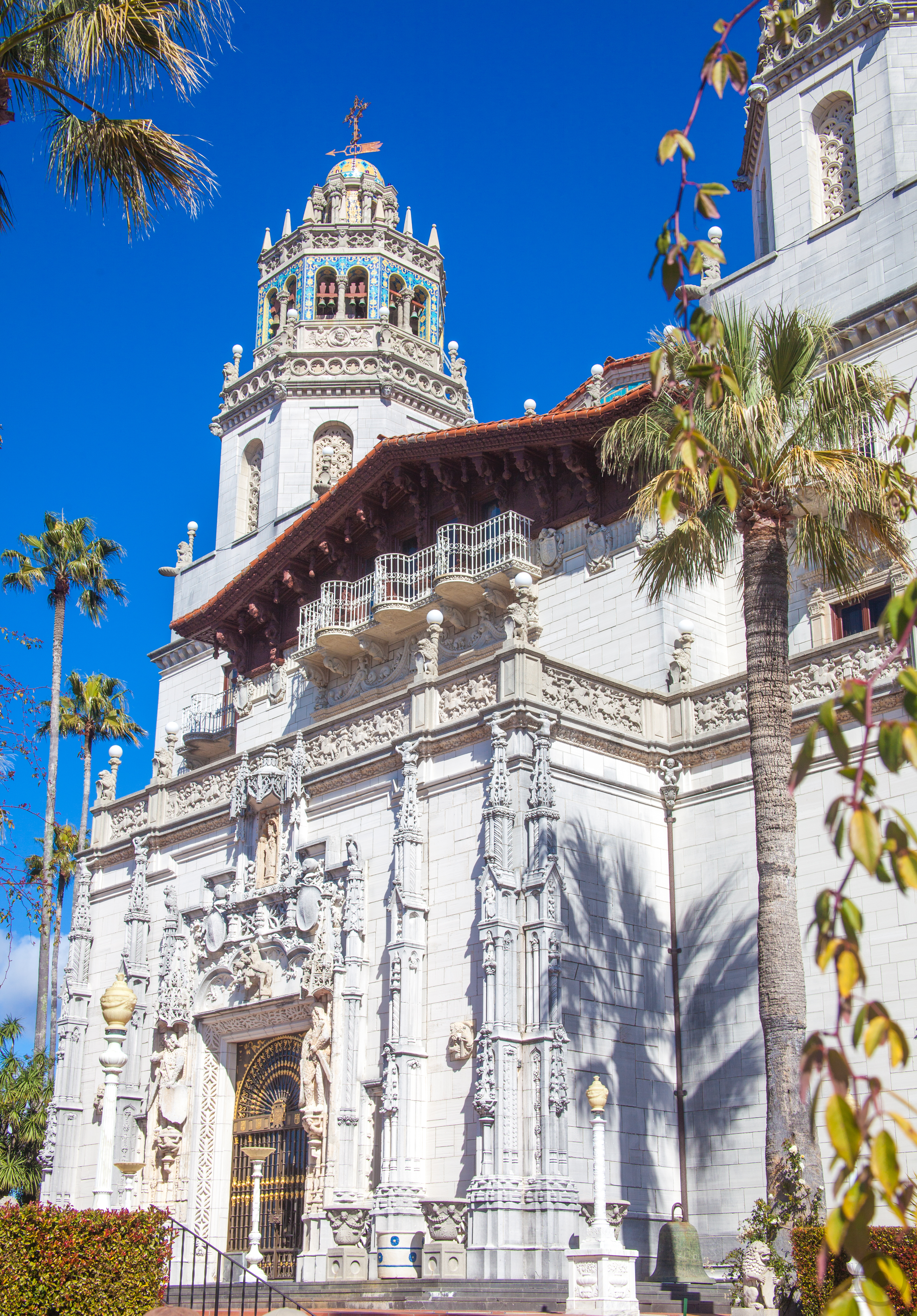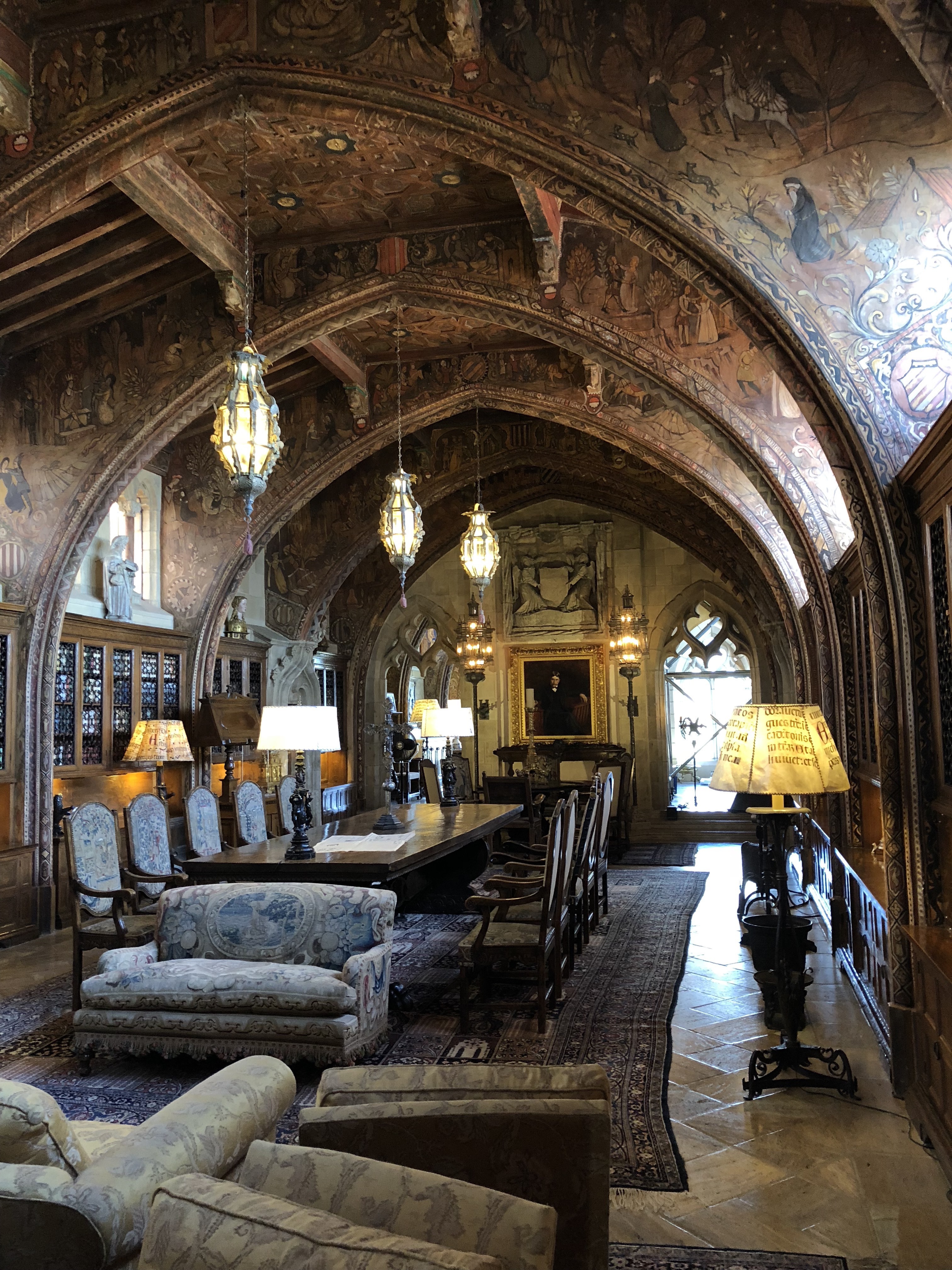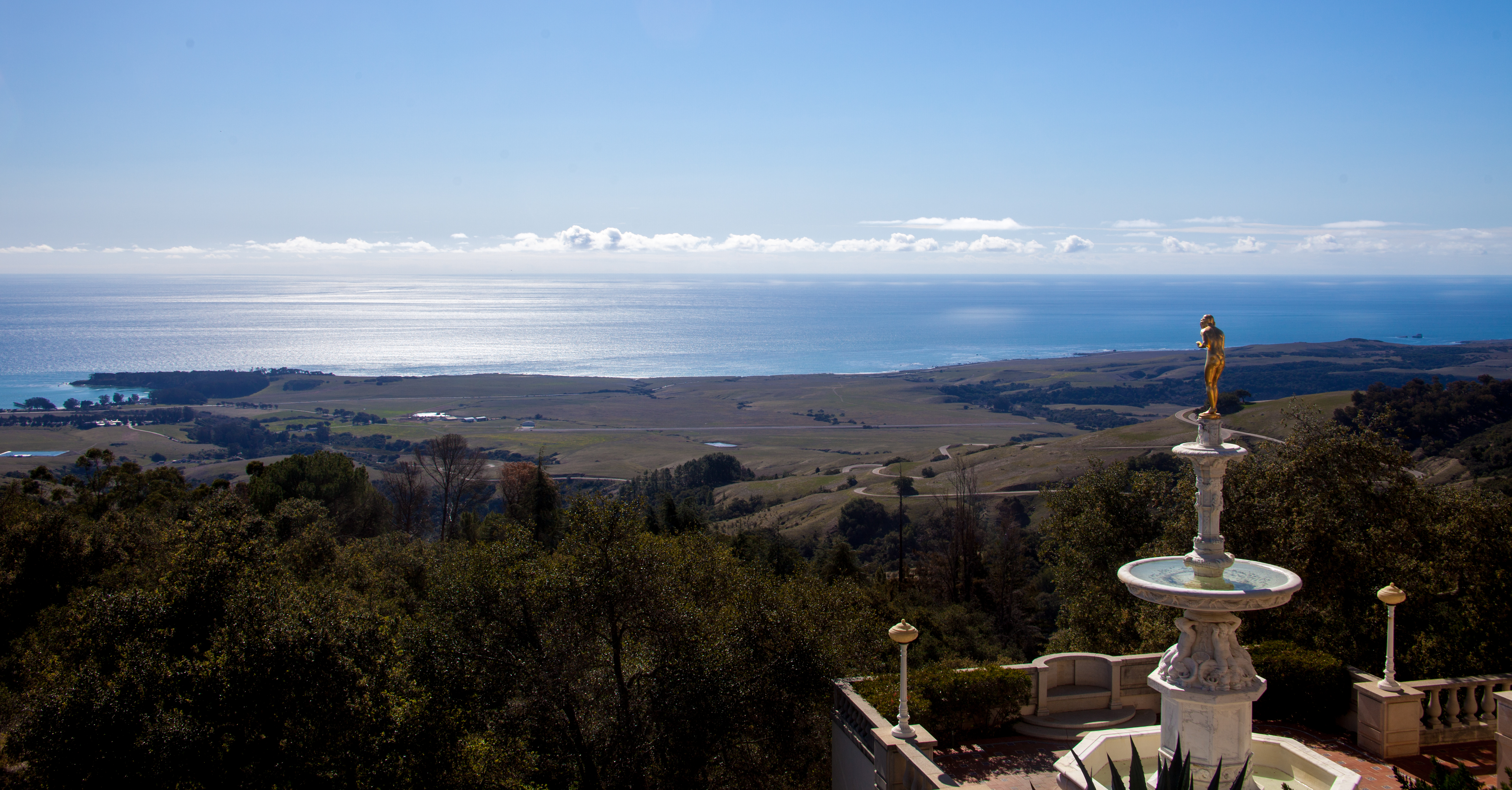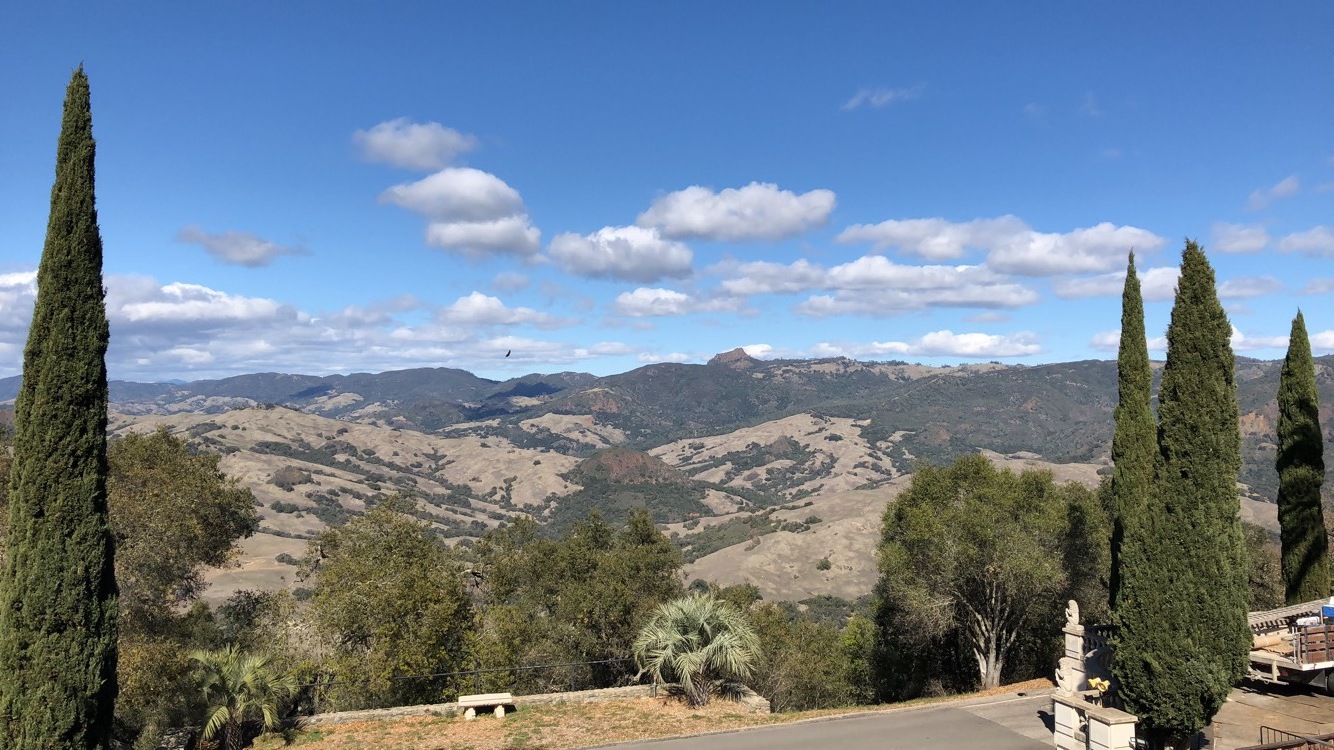 On the way back I was able to see literally hundreds of elephant seals weaning their pups. What fun things you can find when you have nothing but free time!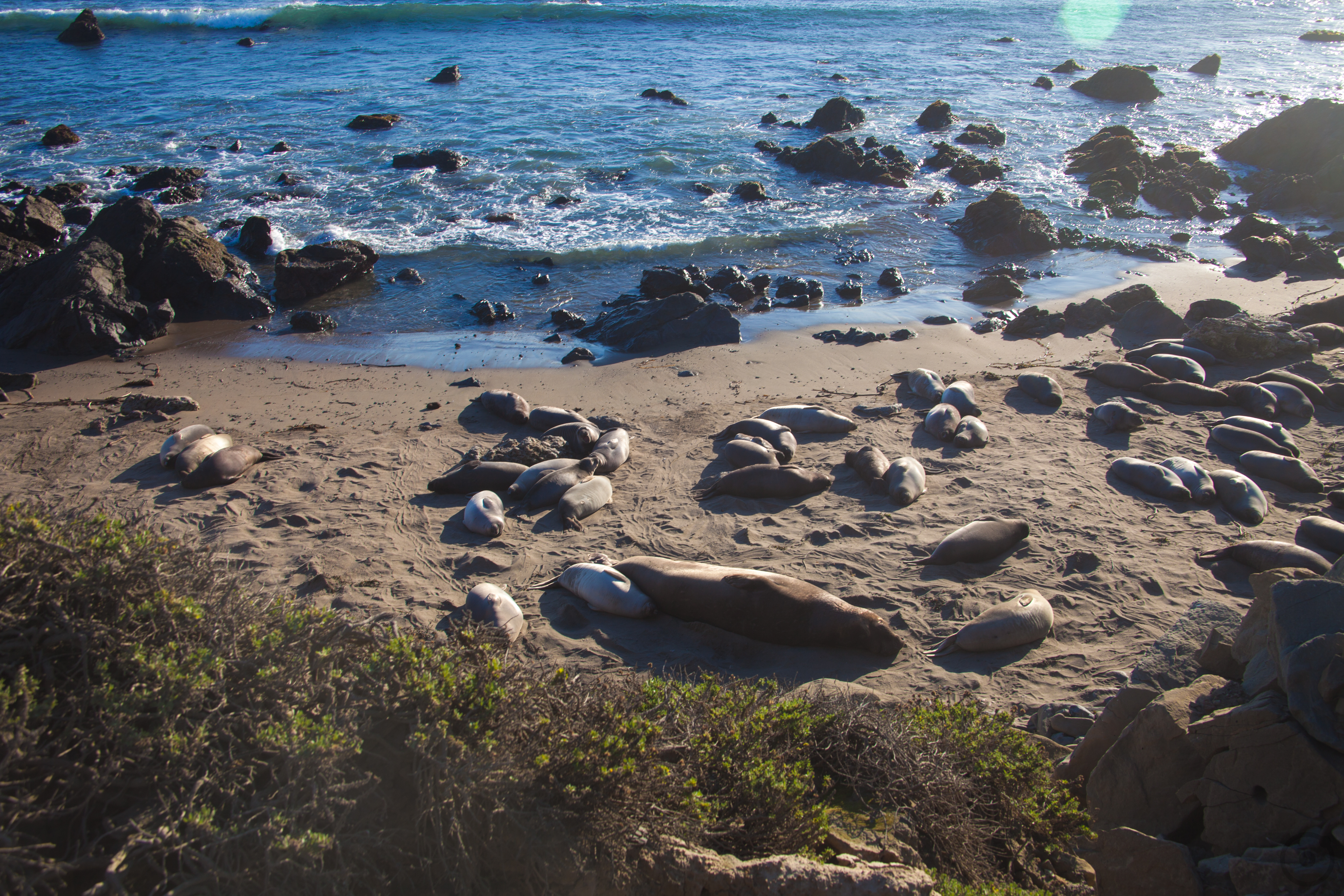 Pismo Beach & Solvang
On the way down the coast I stopped in a few cool places. The first was Pismo Beach, a gorgeous seaside community that has always sparked my imagination when I've driven through it. The best time to visit is at sunset, but I stopped by Dinosaur Caves Park, a pretty little cliff-top park that sadly does not have dinosaurs nor caves (though apparently it once had both).

Next stop was Solvang, a small inland city that is as surreal as it is quaint. Founded by a group of Danes in 1911, they modeled all of the architecture around traditional Danish style. Walking around downtown it is easy to forget you're actually in California… it really feels like you somehow took an exit off the highway and ended up in Europe.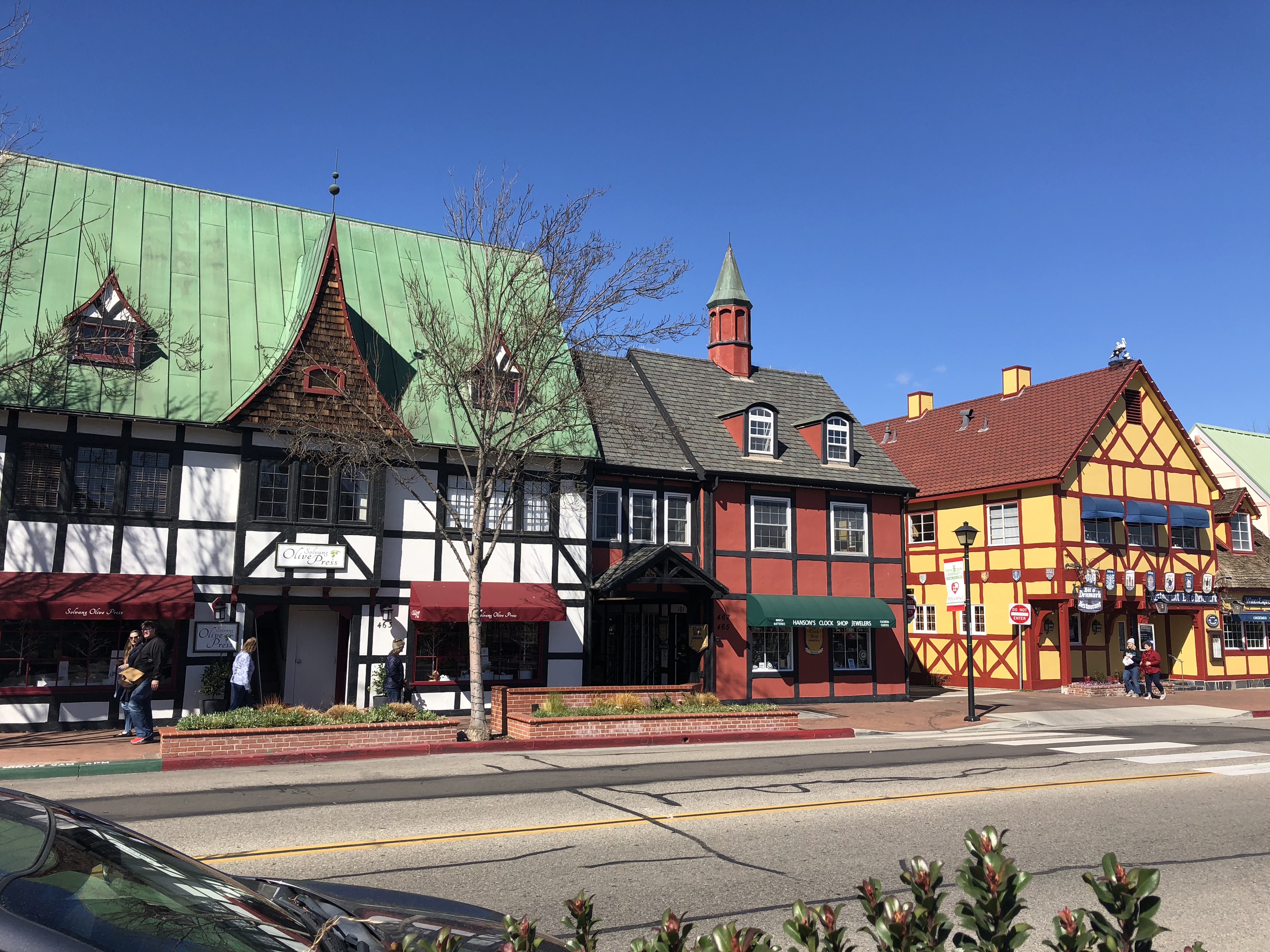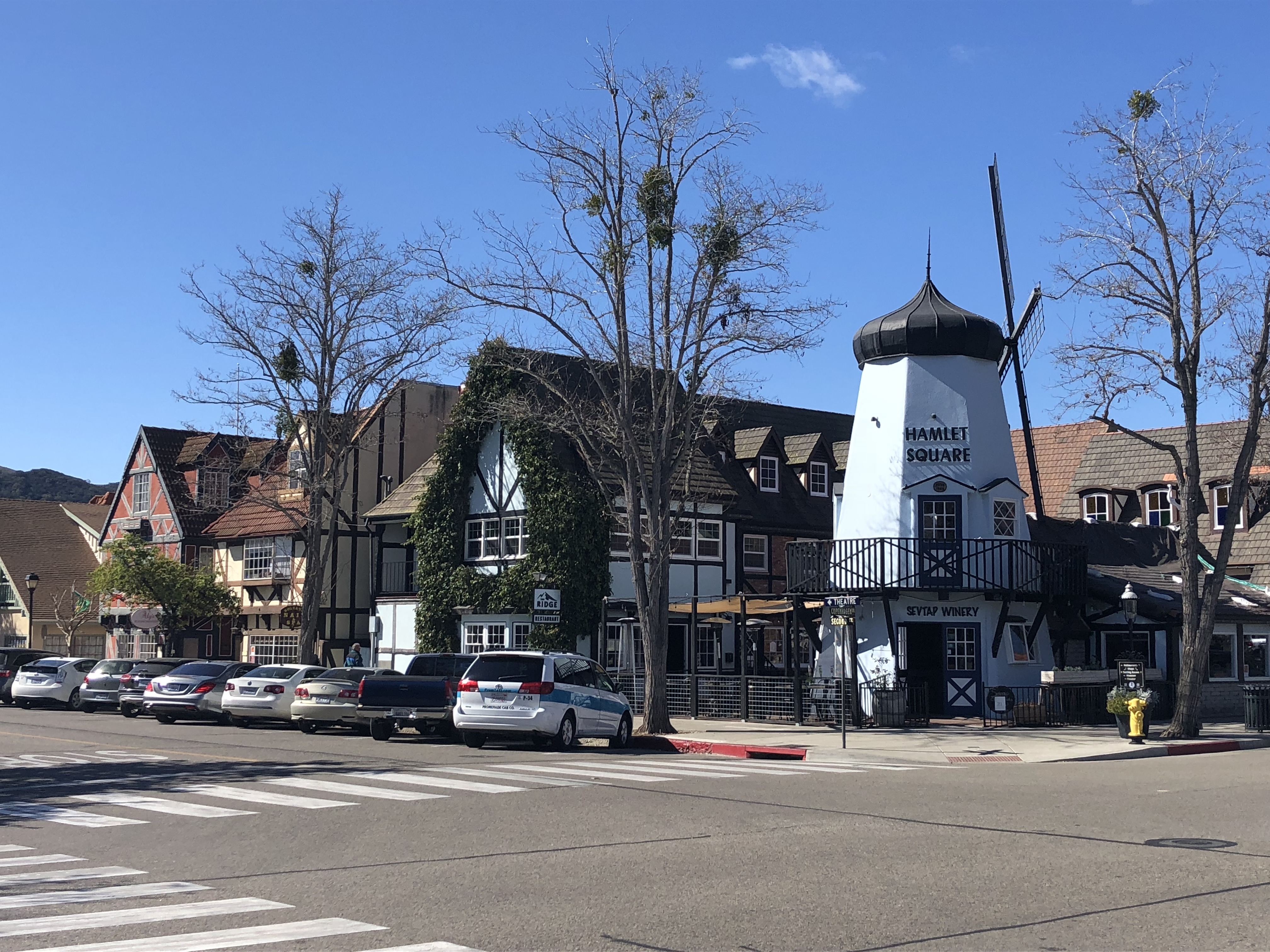 Santa Barbara
My main destination on this week was Santa BarbaraAttentive readers might recall I went here on my maiden voyage., where my aunt Katie has a beautiful house nestled in the mountains. This was the first of what I call "medium-term destinations," which are places where friends or family have offered up their driveway, spare room, or guest house for me to use on my journey. Here I was able to charge my batteries, both literally and figuratively.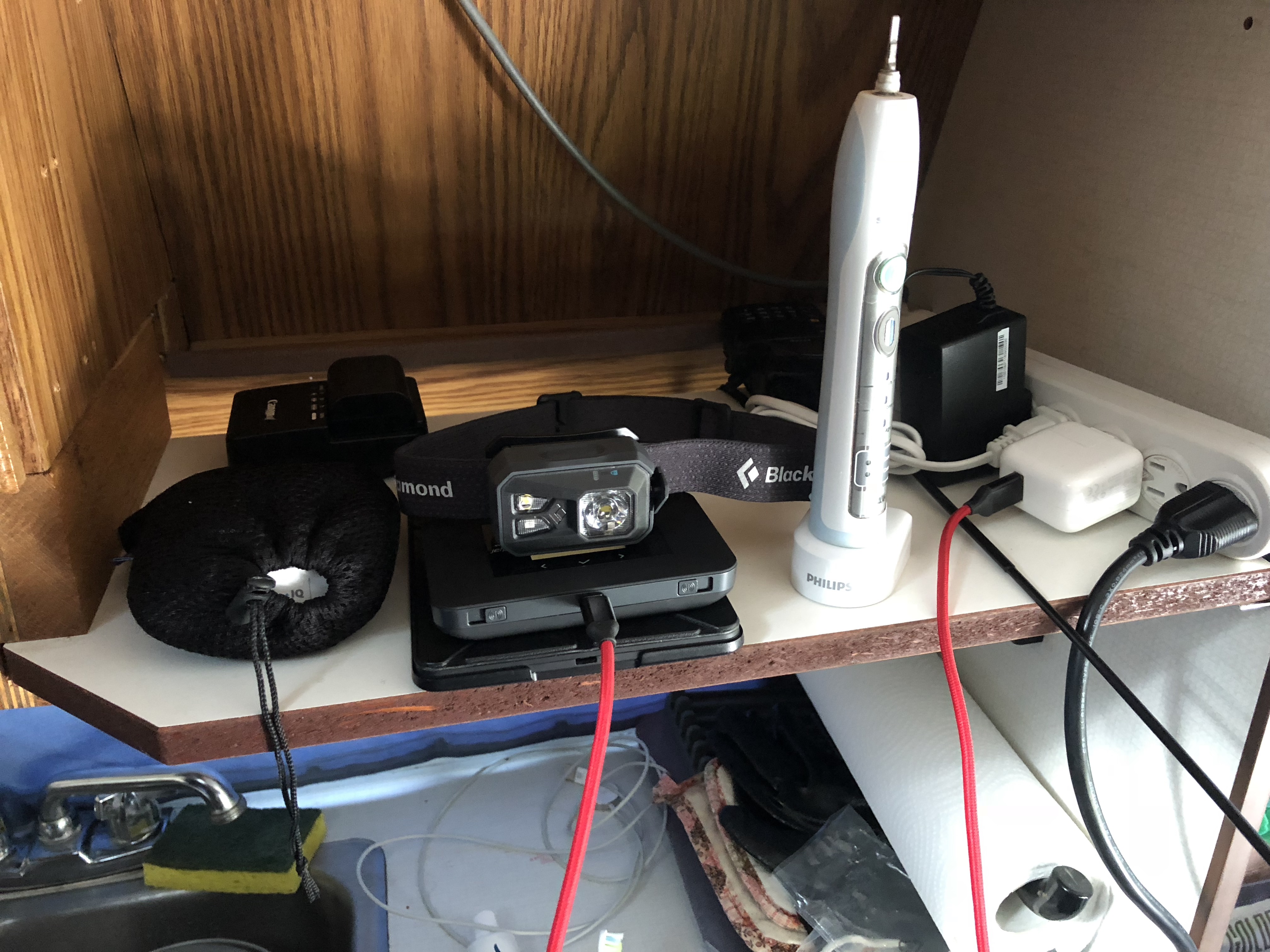 Recharge all of the things!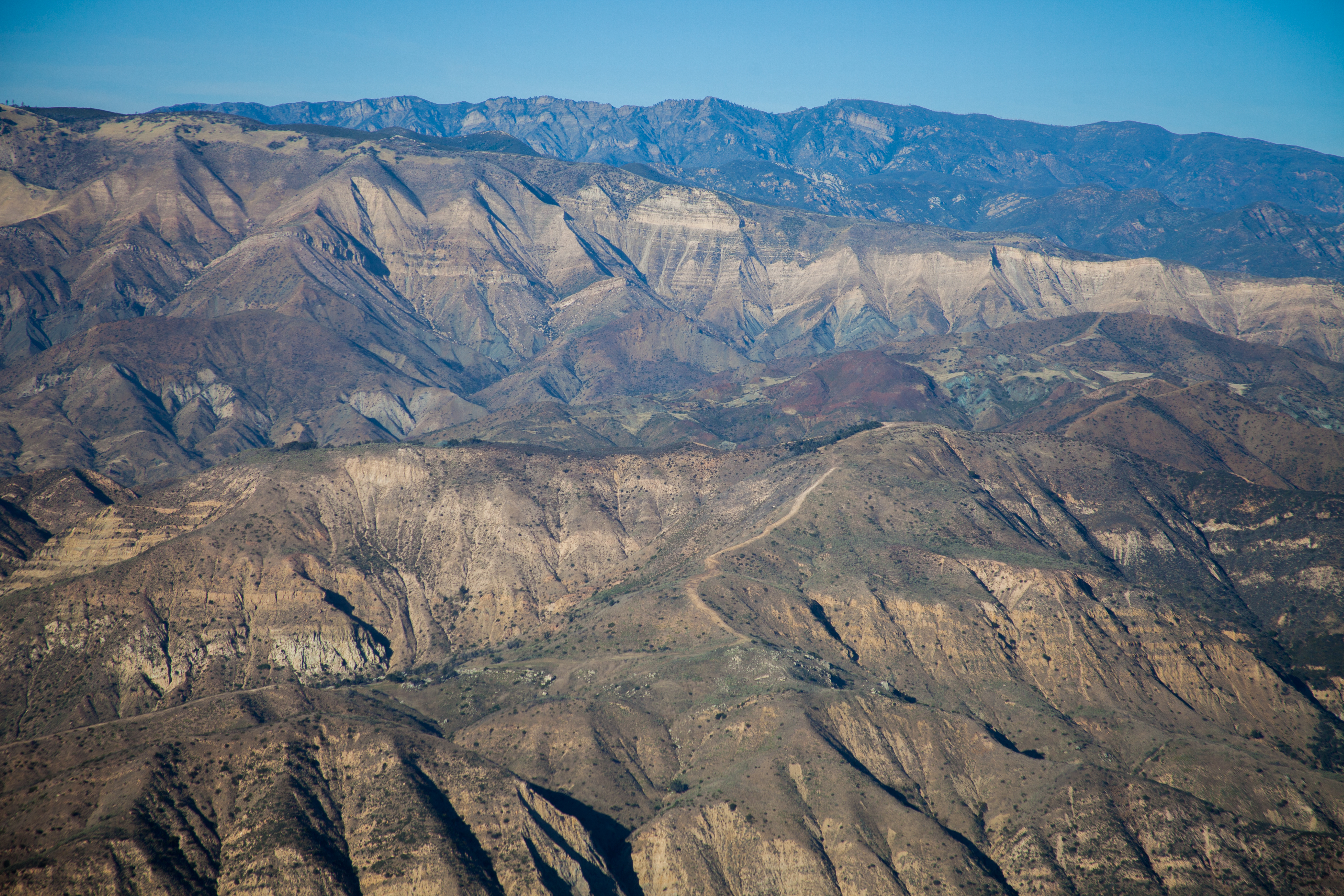 I stayed here for several days, catching up on the Internet, cleaning and repairing my van, and spending time with family. I spent only one day exploring… I went down to the water and walked around downtown Santa Barbara.


Thank you for reading this and looking at my pictures. As a reminder, if you'd like to interact with me or just stay current with my updates, you can follow my Facebook page.
I'll see you in Los Angeles!