Trip Report: Yosemite
Weeks in: 7
Distance traveled: 2381 miles
Current location: wedge.buck.chops[?]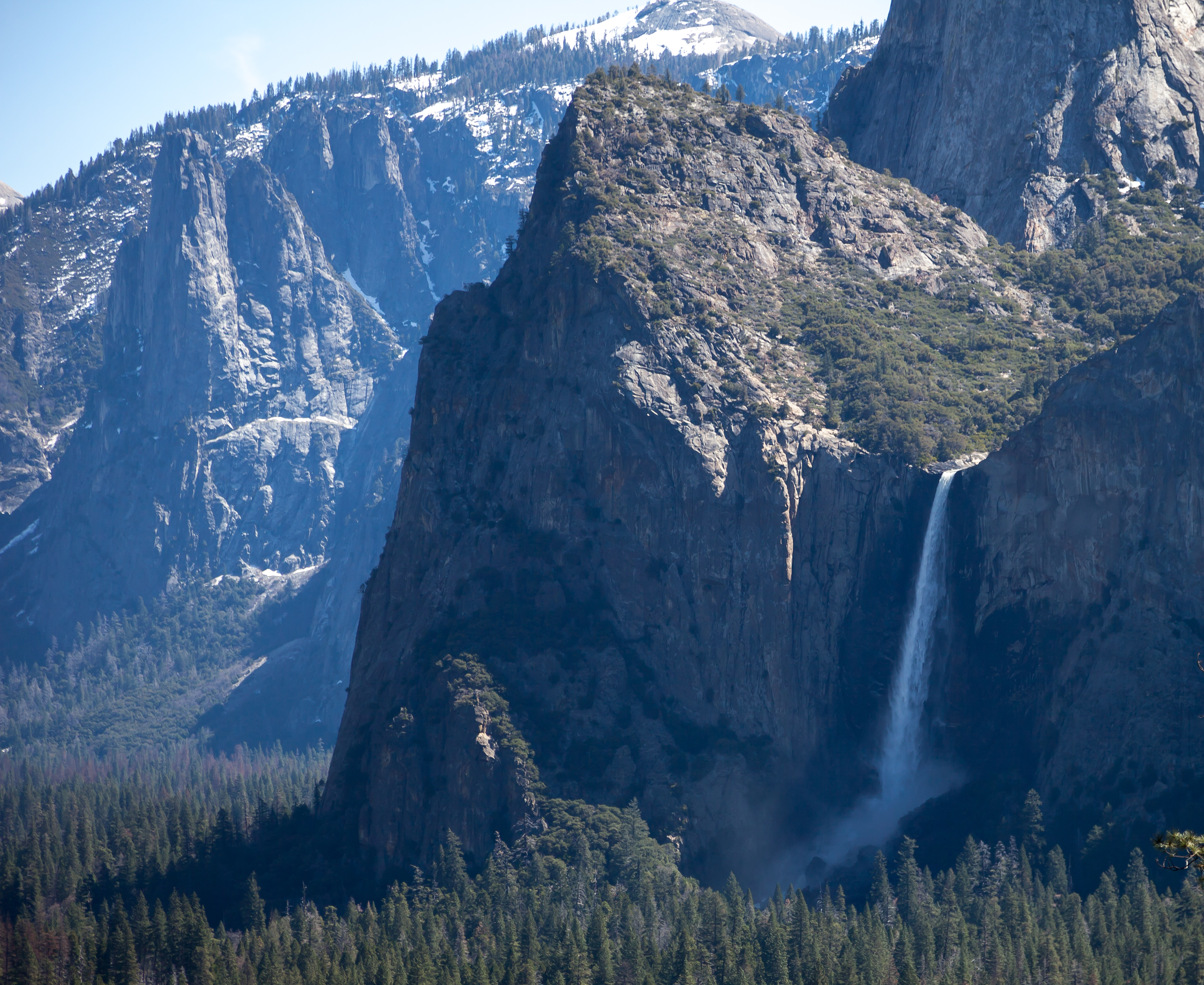 After swinging through San Francisco for a little bit of comfort, I got back on the road. My next stop was one of my very favorite places on the planet, Yosemite National Park.
If you've never been to Yosemite it can be tricky to understand why people love it so much.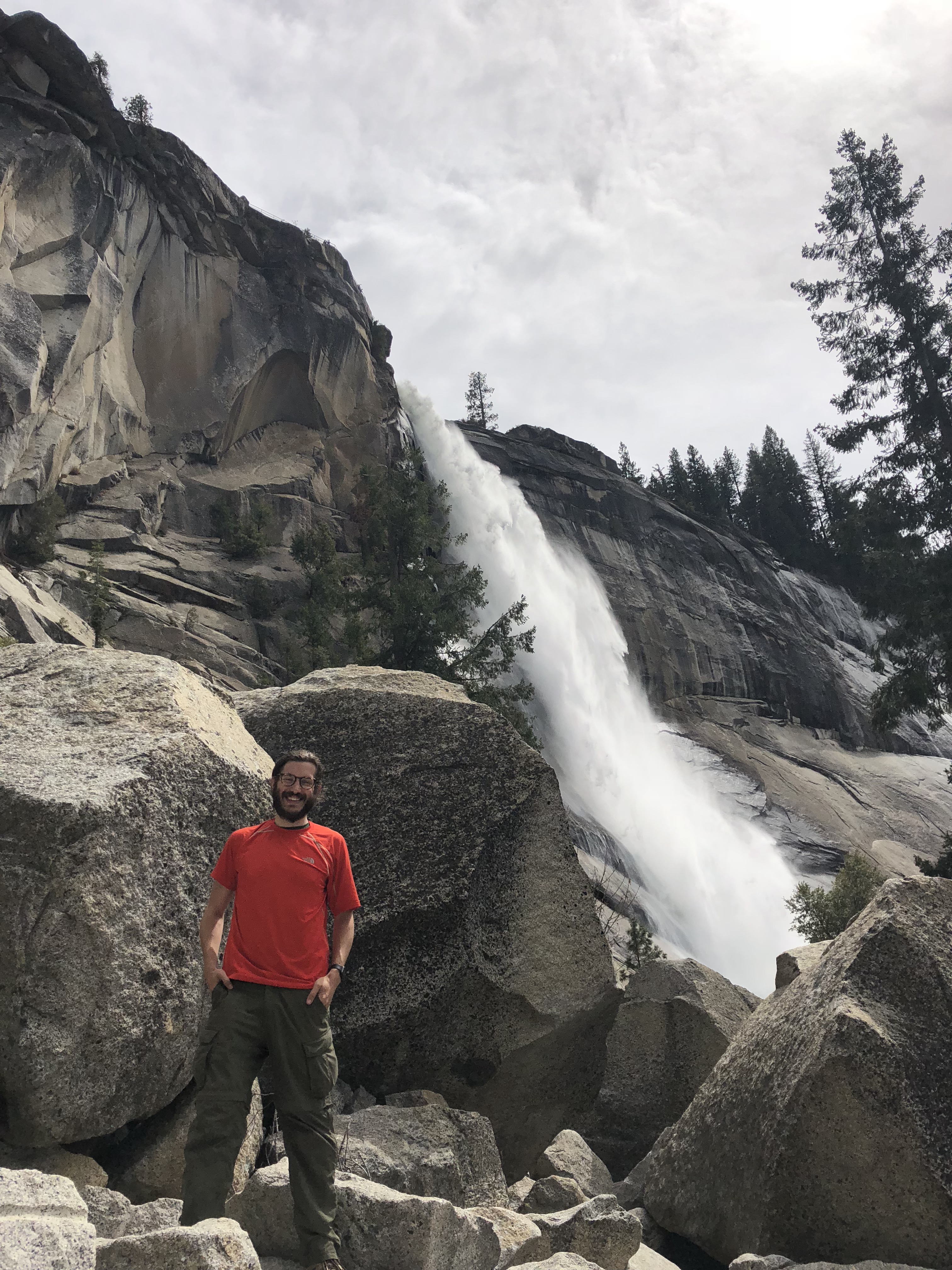 To paint a picture of the experience, imagine standing next to a massive wall of stone. You can walk right up to the wall and put your hand on it. Above you it towers taller than any building you have ever seen – over 270 stories. Behind you is a wall of similar scale, and pouring off these walls in every direction are waterfalls. It makes you feel really small, and you immediately know it's a special place.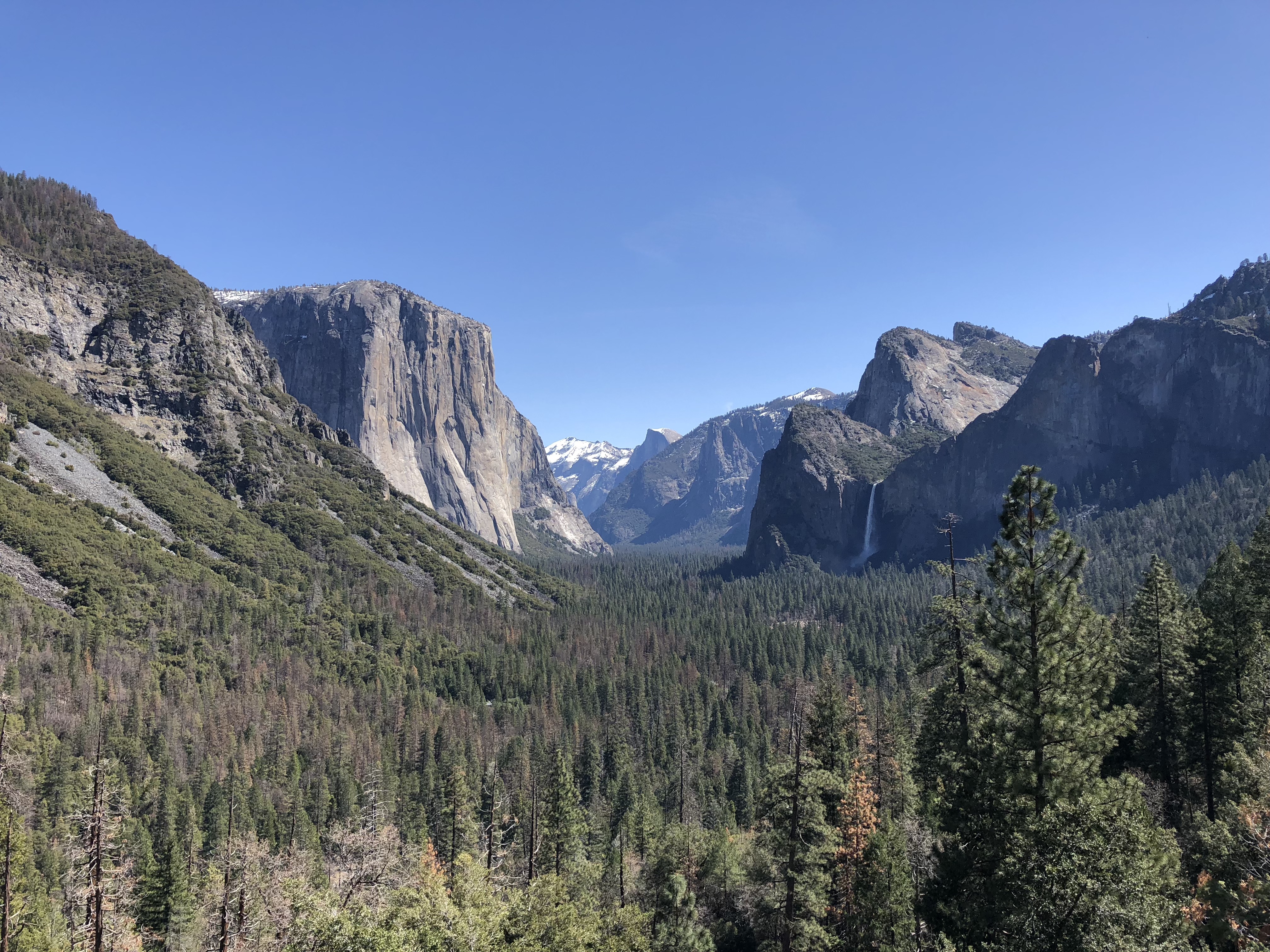 I spent three nights camping at the Upper Pines Campground. It's a popular campground and it was full, even in April. I reserved three different campsites (#9, #27, and #144) and had to change over every morning. Luckily since I was in the van, moving camp was easy! The sites themselves were fine, but it was crowded and noisy and it lacked privacy. If you're coming to Yosemite to get away from people, you might want to consider backcountry camping instead of one of the busy campgrounds.
Since the campground is right in Yosemite Valley, I spent the first day walking around the valley floor. In my wandering I managed to get this uncommon perspective: the broad side of the famous Half Dome.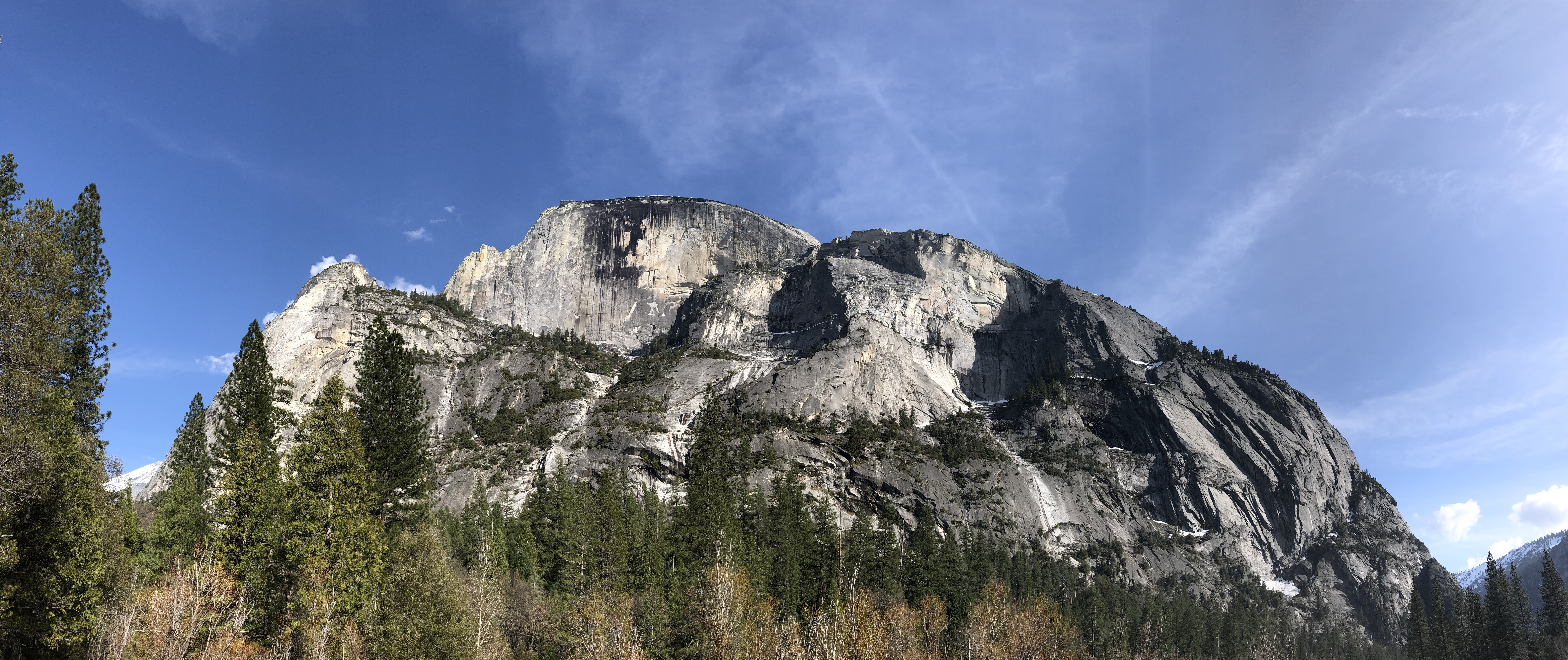 Even though the park was very crowded, it was easy to find quiet spots to be alone. I found a spot near a waterfall and tried to remain in the moment. It's a spiritual place, and I was satisfied sitting by the river and watching time pass.
I like to think of the great naturalist John Muir sitting by the very same river and feeling equally satisfied.
Everything is flowing – going somewhere, animals and so-called lifeless rocks as well as water. Thus the snow flows fast or slow in grand beauty-making glaciers and avalanches; the air in majestic floods carrying minerals, plant leaves, seeds, spores, with streams of music and fragrance; water streams carrying rocks, while the stars go streaming through space pulsed on and on forever like blood in Nature's warm heart.
The next morning I climbed to the top of Upper Falls. It's quite a hike, alternating between switchbacks and stairs for the entire 5-mile length. You get up close and personal with two different waterfalls (Upper and Lower Fall) and the view from the top is extraordinary. Below there were hundreds of other people hiking, exploring, and looking upward at the falls.

If I were to do it again, I would start earlier in the morning, because it got very crowded. I would also take less gear… my big Canon 5D DSLR has never felt heavier!
Yeah you gotta climb all the way up there…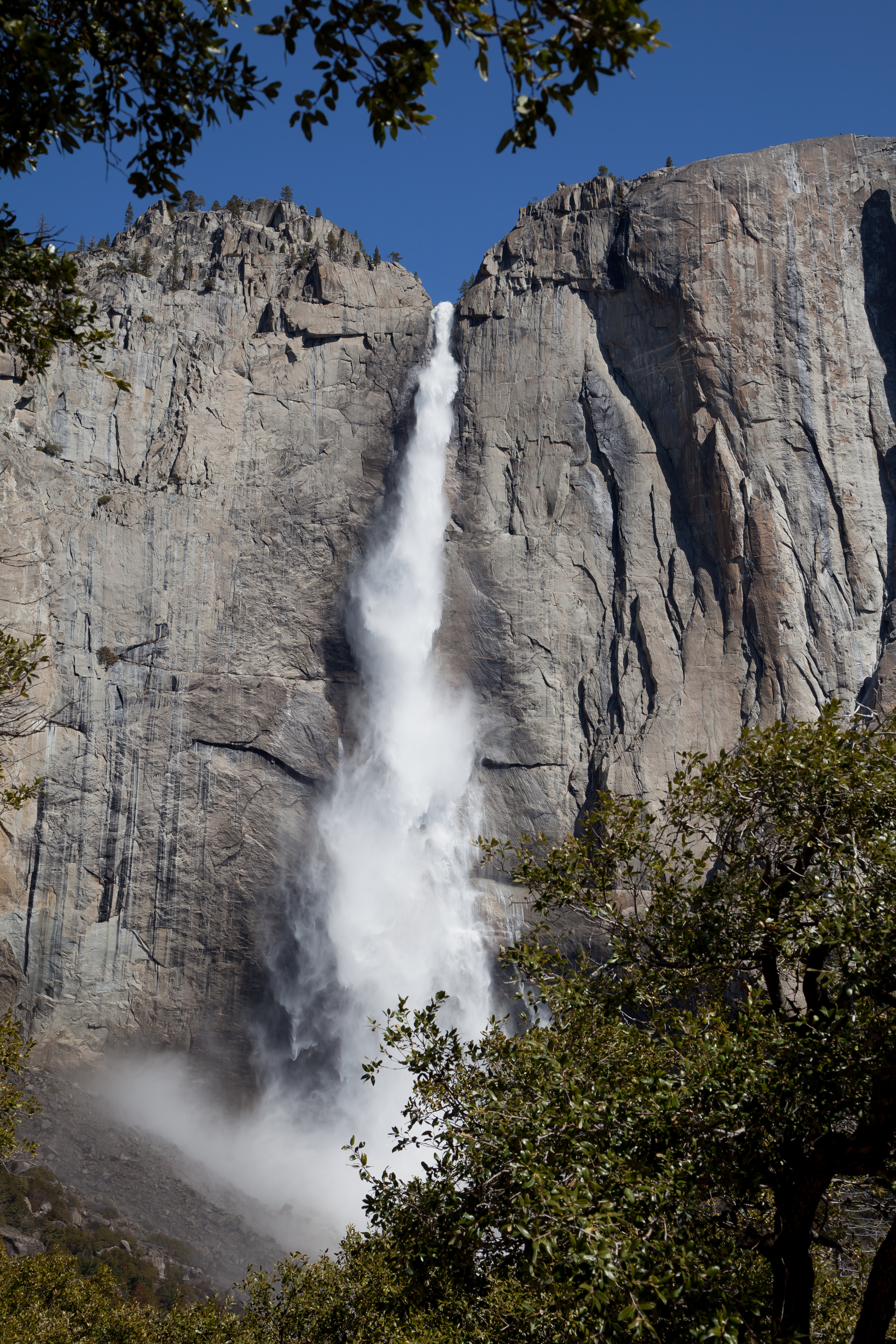 On the final day I set my sights on an even bigger hike. This one is also focused around two waterfalls, in this case Vernal Fall and Nevada Fall. The trailhead was near my campsite so I started and ended there with no need to drive.
The hike began with the Mist Trail, an atmospheric trail through a canyon and up stone steps next to a waterfall. The steps were crowded and slippery from the spray. I was envious of those who remembered to pack trek poles… There were definitely times where I wished I had a banister to hold on to! At the top of the Mist Trail there is a huge flat granite you can lean out over the falls and look down.
This was a very long hike, one of the longest I would do on the entire van trip. I hiked alone for 11 miles with 3,000ft of elevation gain. There were times where I thought to myself "that's probably enough, I've seen so many beautiful things today," but I stuck through it and was rewarded with some of the most beautiful views I have ever seen.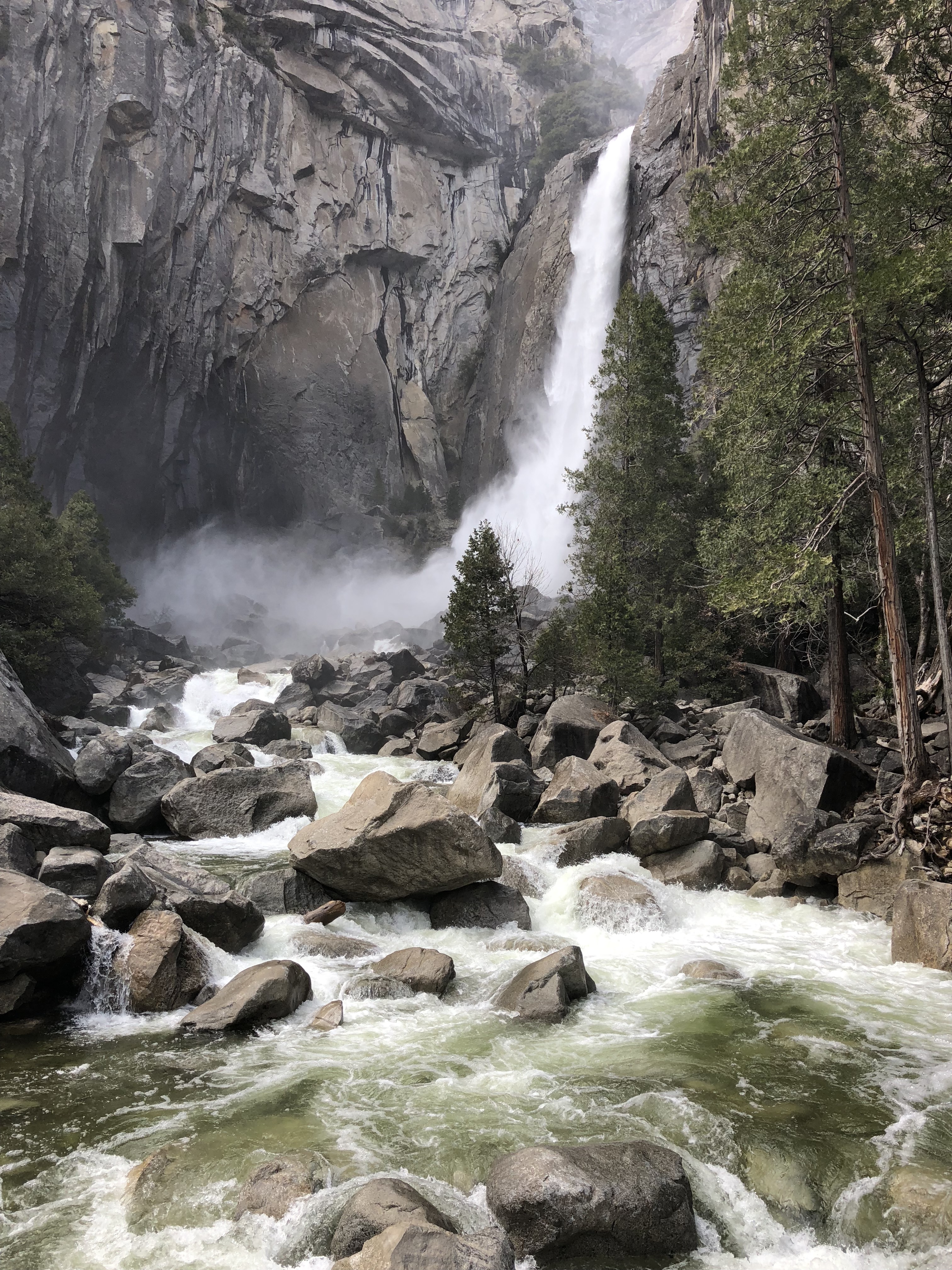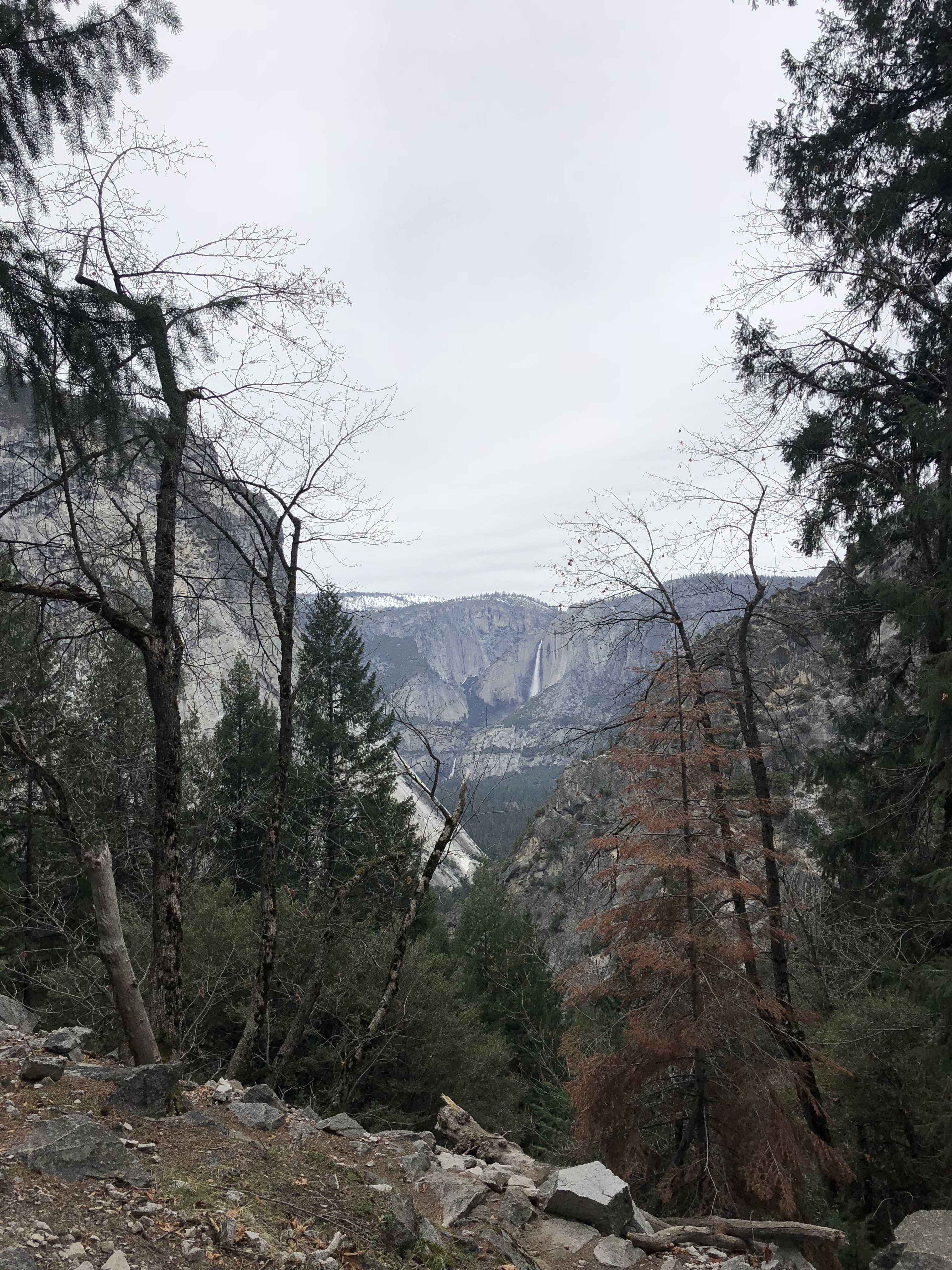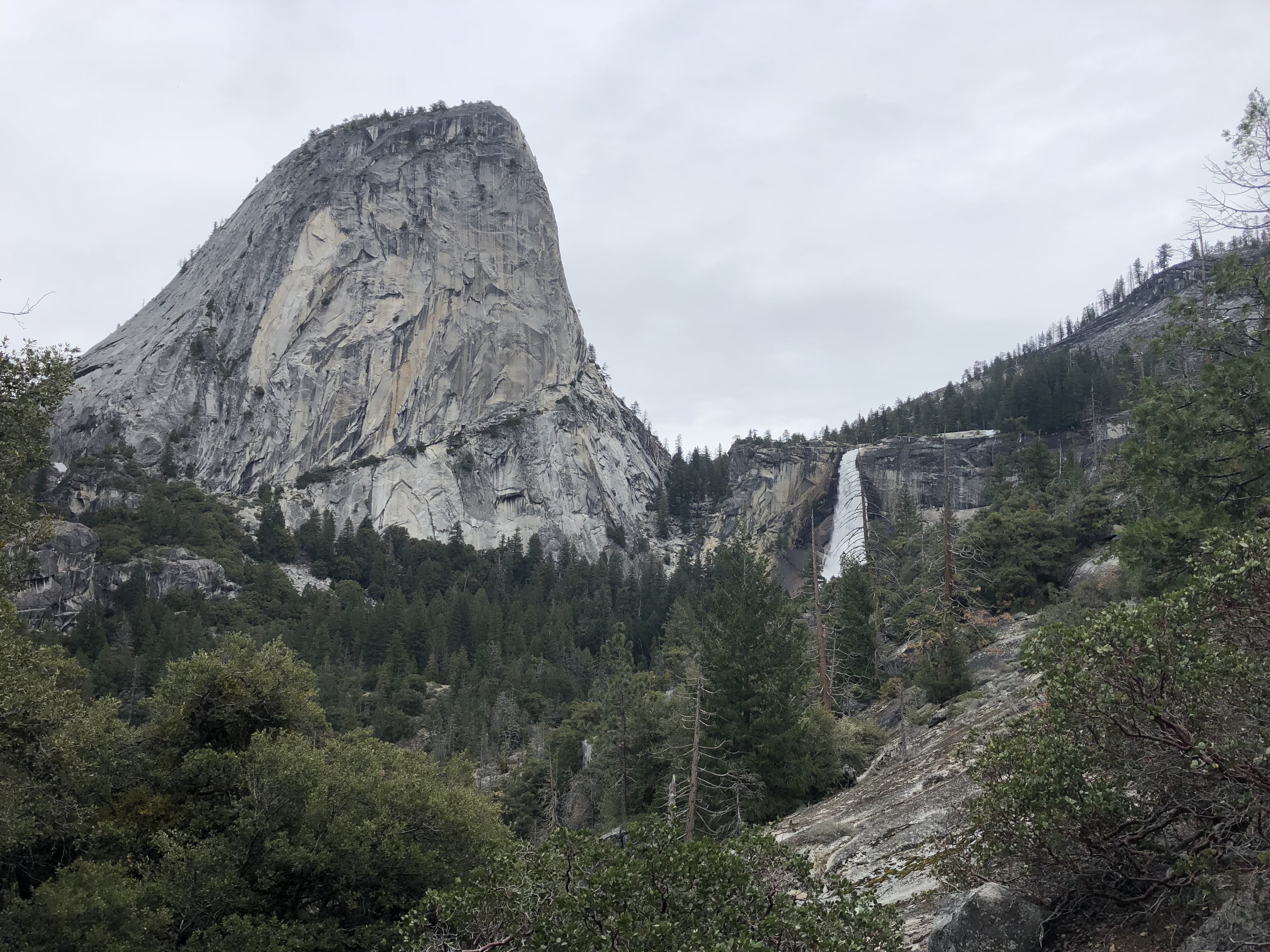 After coming back to my campsite I scarfed down a quick meal and promptly fell asleep. In the morning I would be leaving familiar territory – indeed, leaving California for the first time on the trip – and heading into the desert.