A Trip Back to San Francisco
Weeks in: 6
Distance traveled: ~2100 miles
Current location: known.shine.museum[?]
After my wonderful stay in Joshua Tree I pointed my van back North. At this point I had traveled from San Francisco all the way down the California coast, but I already wanted to go back. I drove through LA and spent another night at my favorite spot in Venice.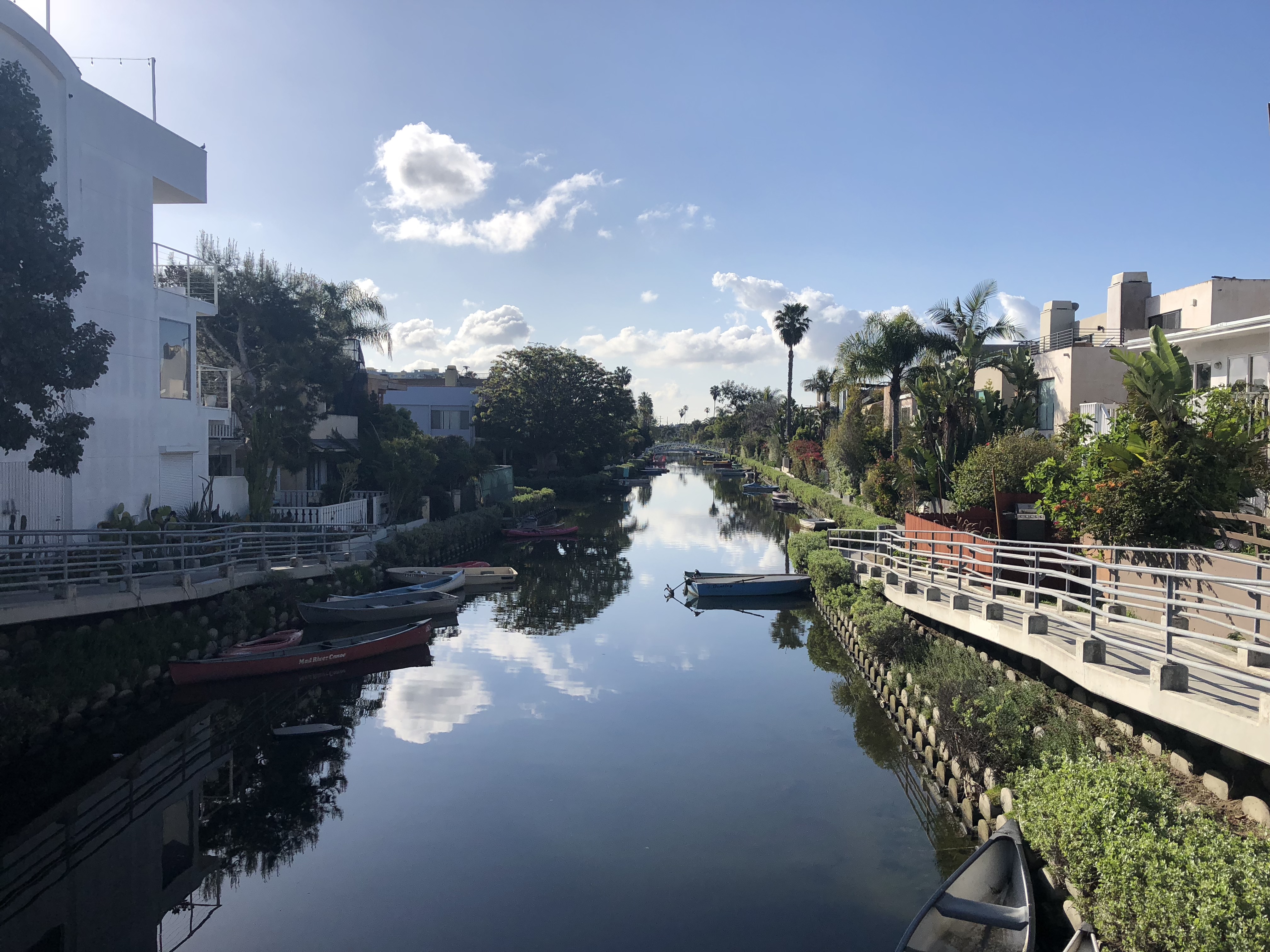 The Venice area of LA has these beautiful man-made canals that you can wander around.
Why go back to San Francisco? It's not that I was ready to end the trip; this was actually part of the plan all along.
Before I embarked on this journey, when I was creating a rough outline of my trip, I had factored in return largely to give myself an opportunity to visit my storage locker. The idea was: if I needed anything I already owned, I could pick it up; if I had brought anything with me it turns out I didn't need, I could drop it off.
I had been on the road for six weeks at this point and had a pretty good idea about what vanlife was like. It turns out, I didn't really need to visit the storage locker. After only two weeks on the road (while staying in Santa Barbara) I was able to offload a box of unnecessary stuff to the safekeeping of my aunt. The stuff I didn't need was mainly duplicate items… I didn't need three towels, two was probably fine. I also left a large amount of toiletries, which in my haste to pack I had just decided to bring almost everything.
So instead of visiting my storage locker, I went back to visit my friends. As a former resident, my parking permit was valid, so I returned to my neighborhood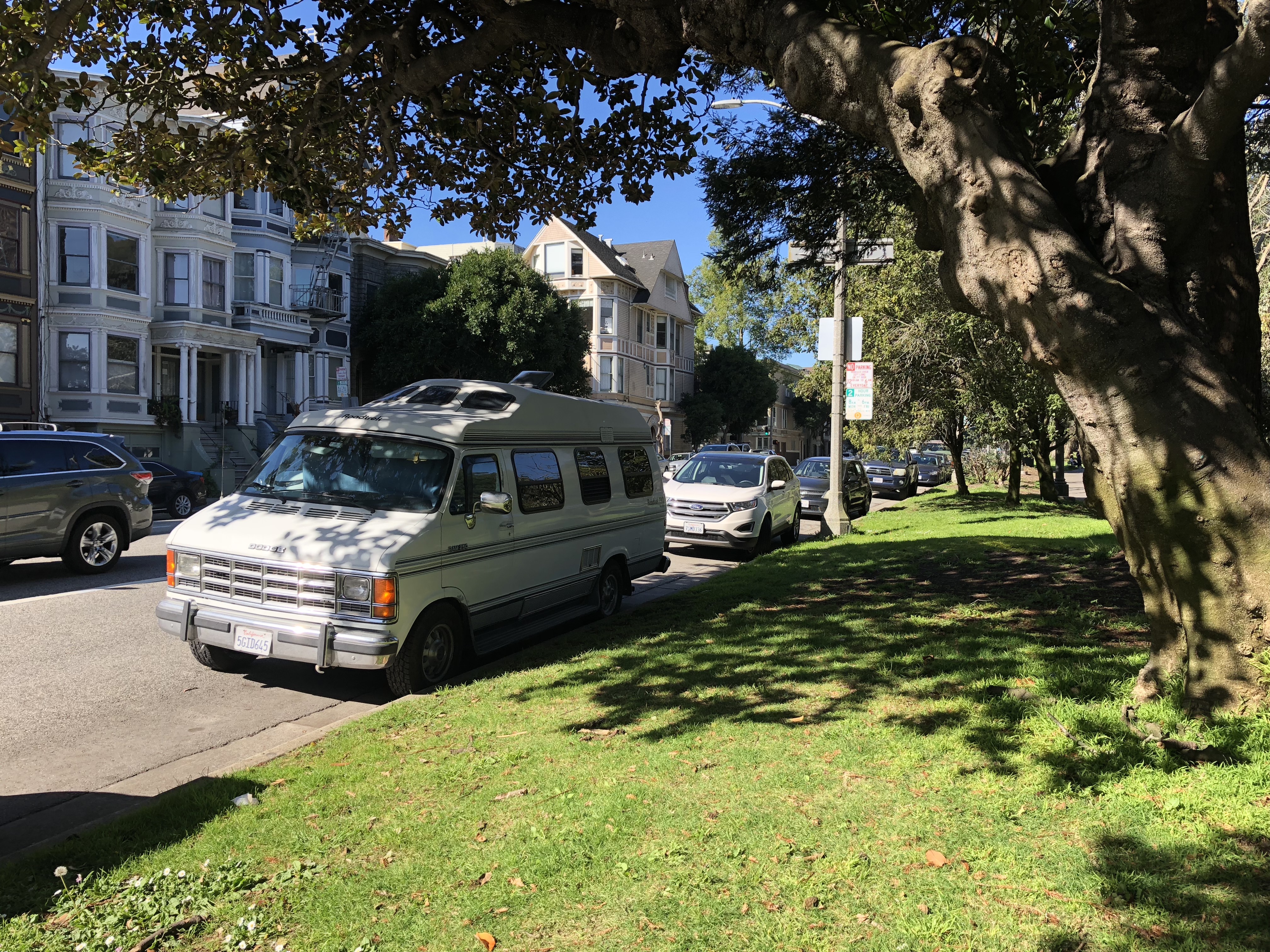 and lived on the street for a week. I stopped by my old work and surprised everyone ("are you done already?"), and I hit up some of my favorite restaurants.
Several of my friends – who all happened to be funemployed at the same time – and I arranged to go for a hike on a quiet sunny weekday afternoon. We drove out to Point Reyes (perhaps my very favorite place to see nature in the Bay Area) and took a long hike out to a beach and back. It was a real treat to savor a nice day with a bunch of people who were all "supposed to" be at work.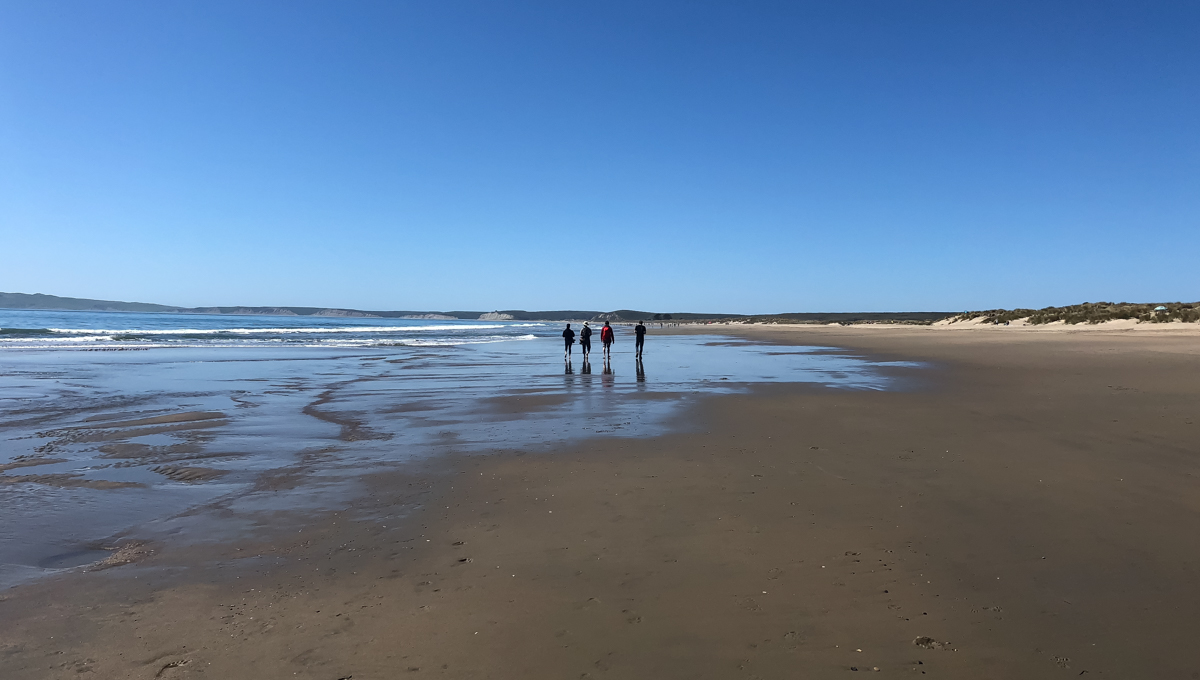 I could feel myself getting back into my old habits though, so I capped my stay at one week. On the last day, I drove out to the Golden Gate Bridge to get the iconic "I used to live in SF and now I live in a van" picture… I think it turned out great!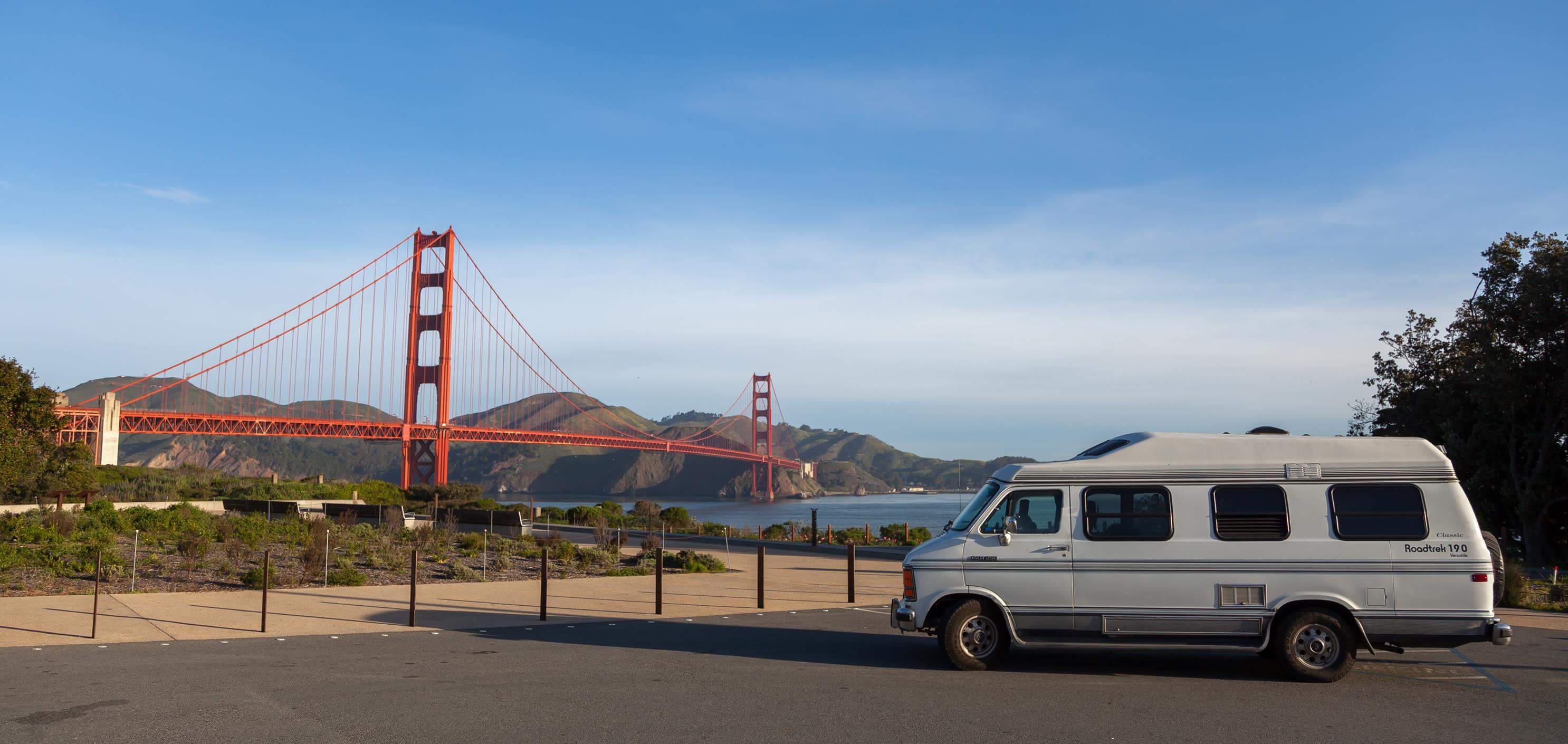 Thanks for reading. Next stop, Yosemite!