Disaster!
Weeks in: 30
Distance traveled: 13,465 miles
Current location: sends.embraced.cons[?]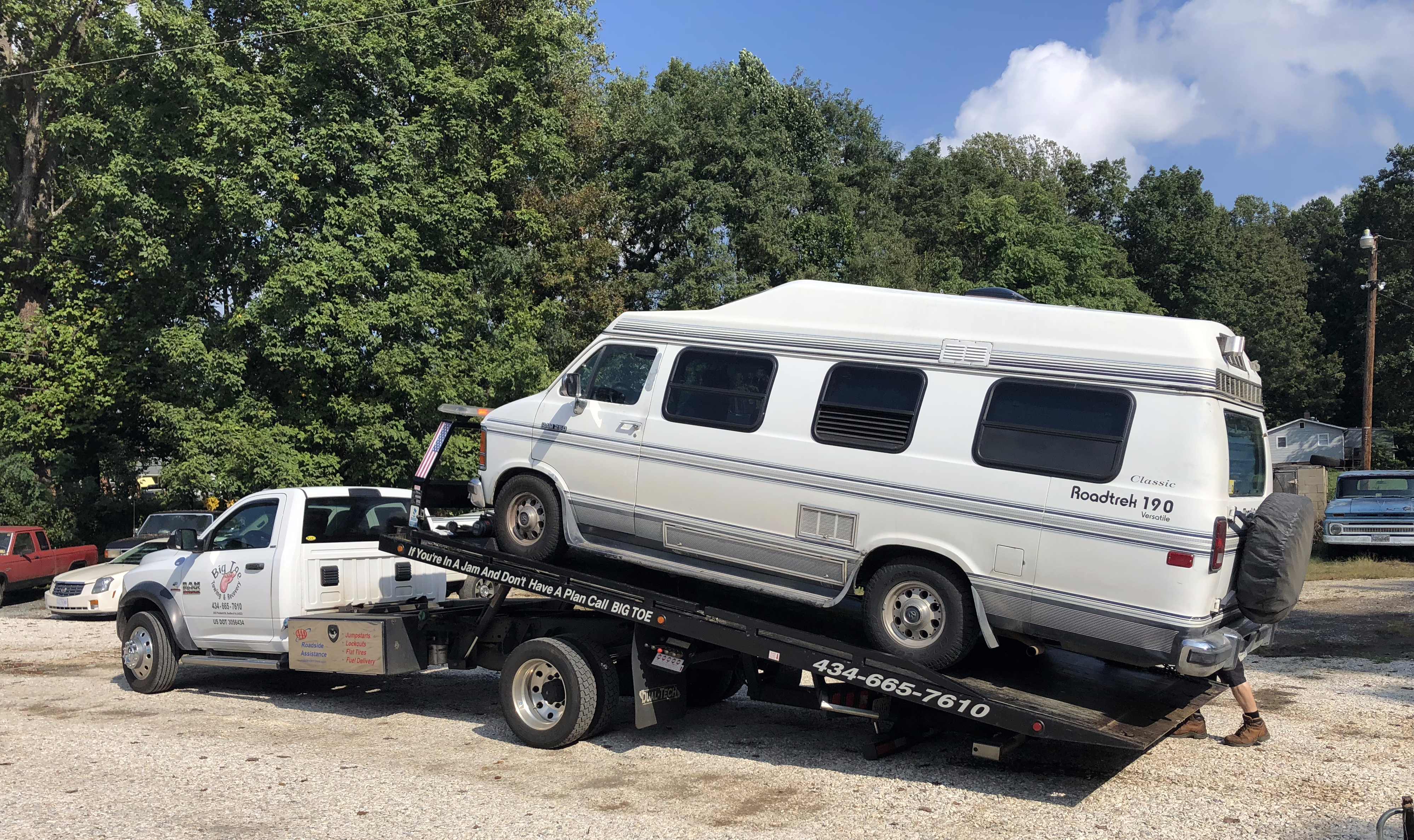 After a nice visit to Thomas Jefferson's Monticello, my check engine light went on. There was no unusual noise or behavior when the light turned on, so I continued on my way to Appomattox, Virginia.
I had intended to see the courthouse where the Civil War came to an end. I drove onward through remote country roads as the evening sky faded from blue to orange. I'd been on the road for over seven months at this point, and I hadn't yet had any major issues with the van.
Day One
While engrossed in an audiobook, the radio clicked off abruptly. It slowly booted back up, and clicked off again. Again and again. Frustrated, I pulled over to a safe place and tried turning the car off and on. I tried turning the key in the ignition a few times. To my supreme disappointment the engine wouldn't turn. Perhaps there was something wrong with the battery?
I didn't have to wait long before a friendly Southern lady offered me a jump. I was only about 20 minutes away from the Walmart that would serve as my home for the night, so I got back on the road. I was cruising down the backroads of Virginia when my headlights started to dim.
This is when things really started to go wrong.
The radio clicks off again.
The engine clunks – a misfire!
I turn on the hazard lights – nothing happens.
I begin to lose speed.
An angry driver behind me passes me as I search for a safe place to pull over. I turn down a dark rural road and come to a stop outside of a house. The kind of house that does not exude hospitality. No cell phone service.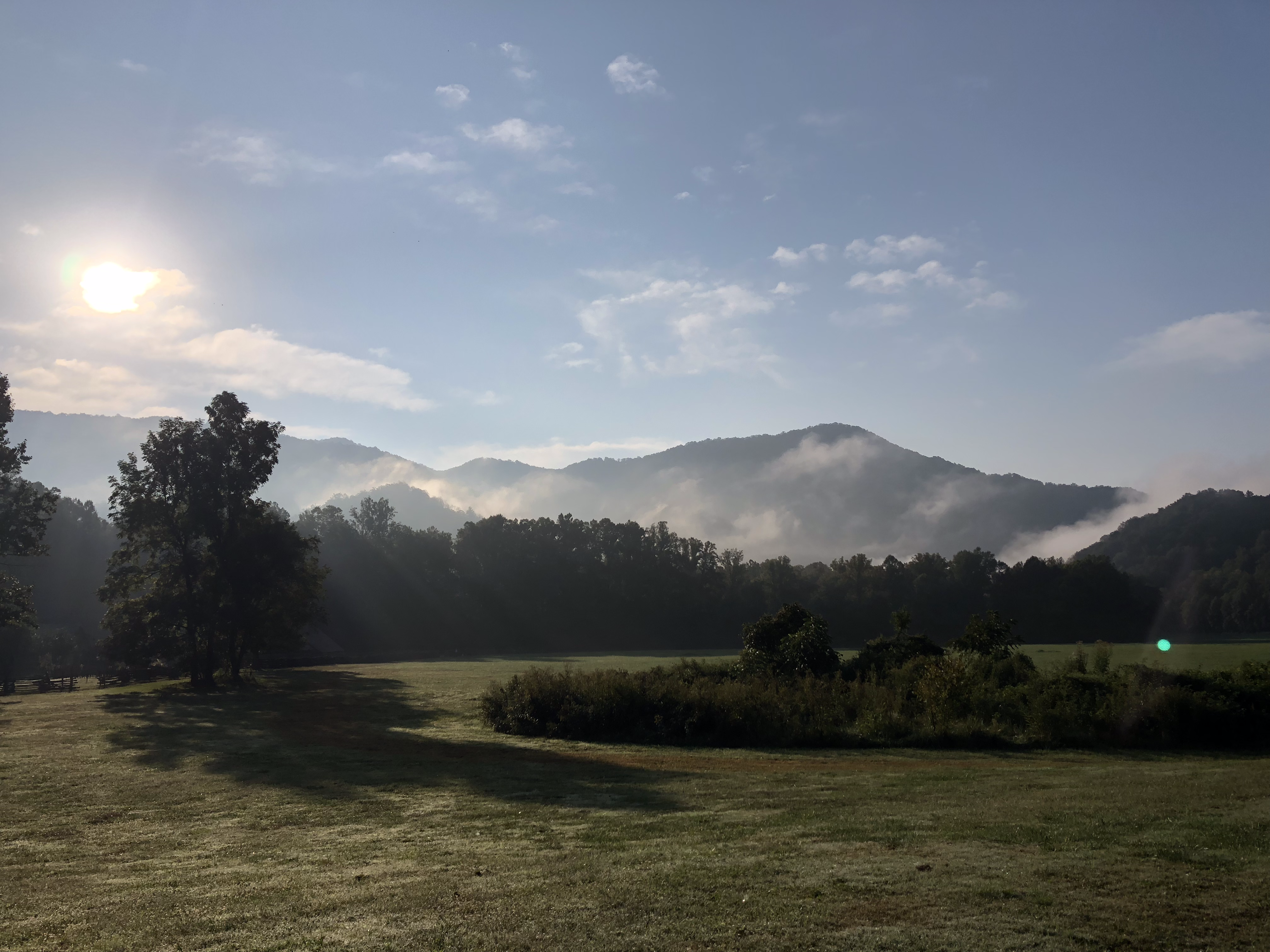 The Great Smoky Mountains. Every second broken down was a second I might be spending here!
After some time I work up the courage to go knock on the door of the house. I introduce myself to the confused couple who answered the door, and while explaining my situation I manage to get some cell service. So I tell them that I probably don't need their help, but that I might be outside their house for a while while I wait to get towed.
I'm on the phone with AAA when a police cruiser pulls up… apparently the house called the cops on me! I explained the situation to the deputy and, after running my plates, he wished me luck and drove off. It was dark now and it would be three more hours before the tow truck arrived.
I get towed the 20 minutes to a small mechanics shop tucked against some train tracks in Appomattox. It's nearly 2AM now. The tow truck driver leaves and I settle in to the not-quite-ideal location for the night.
I'm optimistic that I'll be back on the road again tomorrow.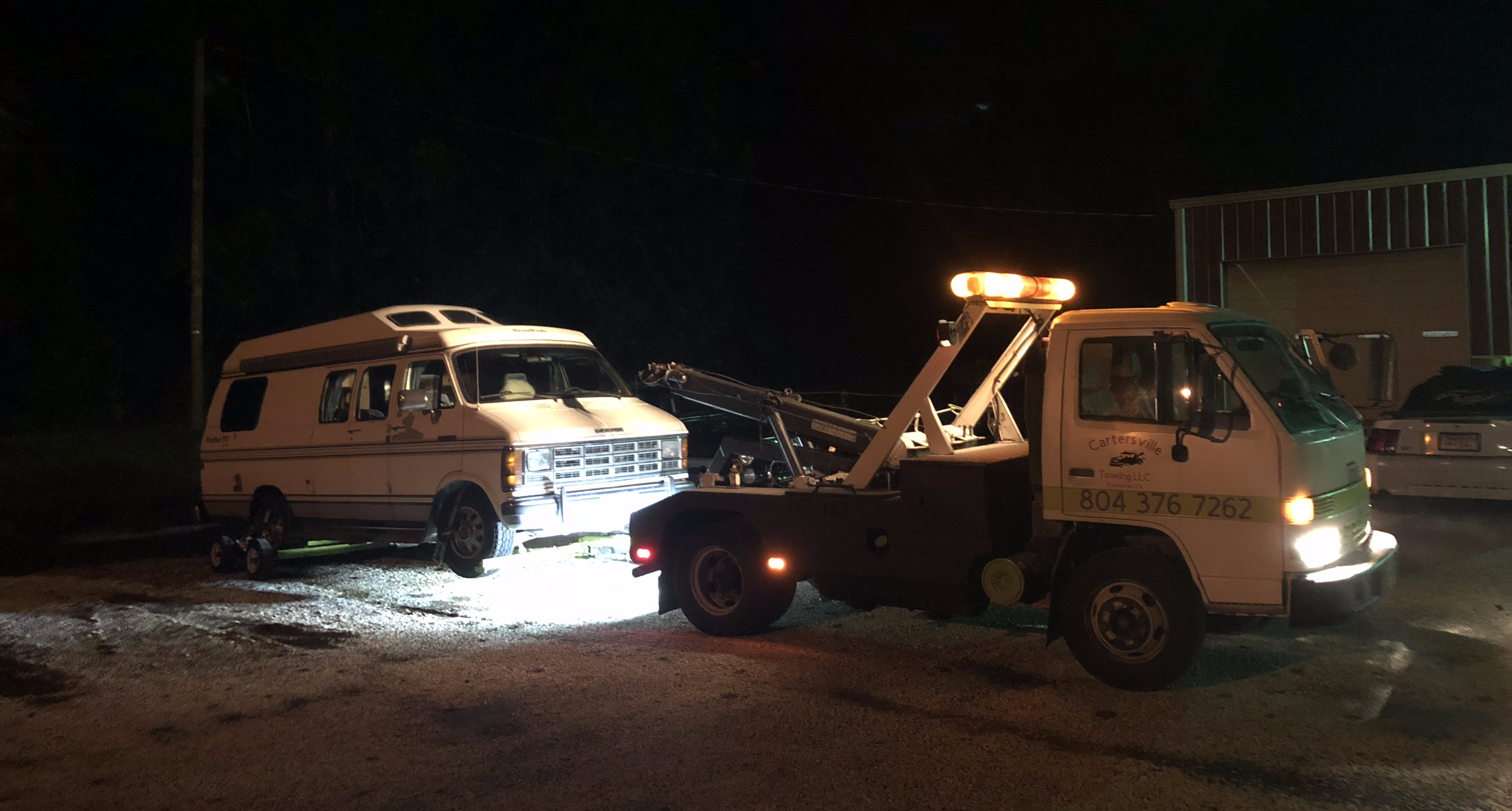 Day Two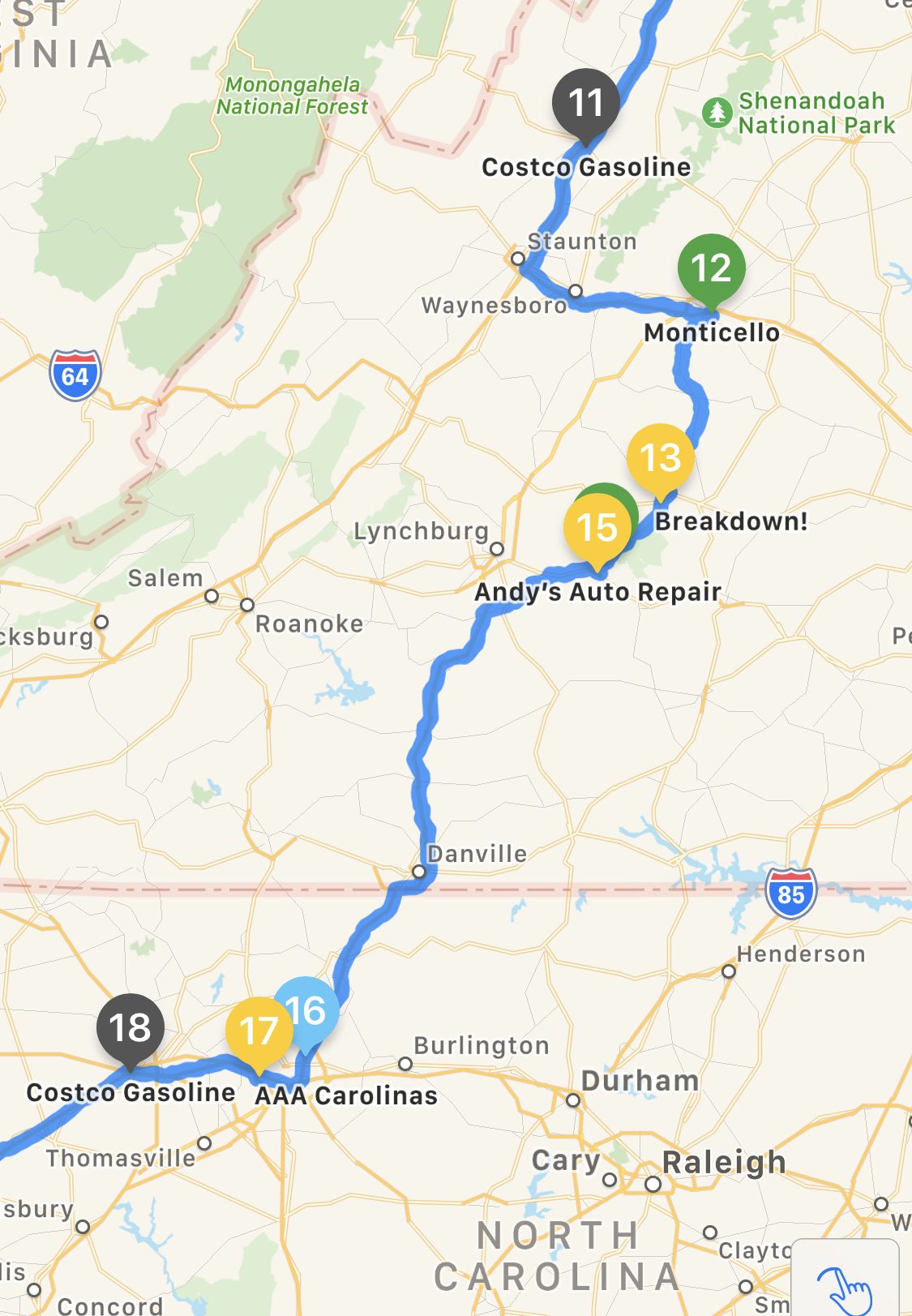 I get up 15 minutes before the mechanic opens and leave a voicemail. They call me back promptly and they agree to fit me in right away. Great! Honestly so far this is going pretty well.
They think the problem is with my alternator. Alternators are responsible for converting the motion of the engine into electricity, which it then uses to charge the car's battery. This is why your battery lasts so long; a faulty alternator is the most likely cause of a battery that dies while driving. This makes sense to me and they go to work.
Unfortunately, after they finish installing the shiny new alternator, the battery still isn't being charged. The mechanics tell me they don't know why, and they have helped me as much as they can.
Well, crap.
Let's take stock of my situation here. I'm in the middle of nowhere and very far from "home." Even though I've just paid a couple hundred dollars on a repair, my van is still broken and immobile. It's 85°f (30°C), I'm parked in direct sunlight, and battery that powers all of my electronics is dead.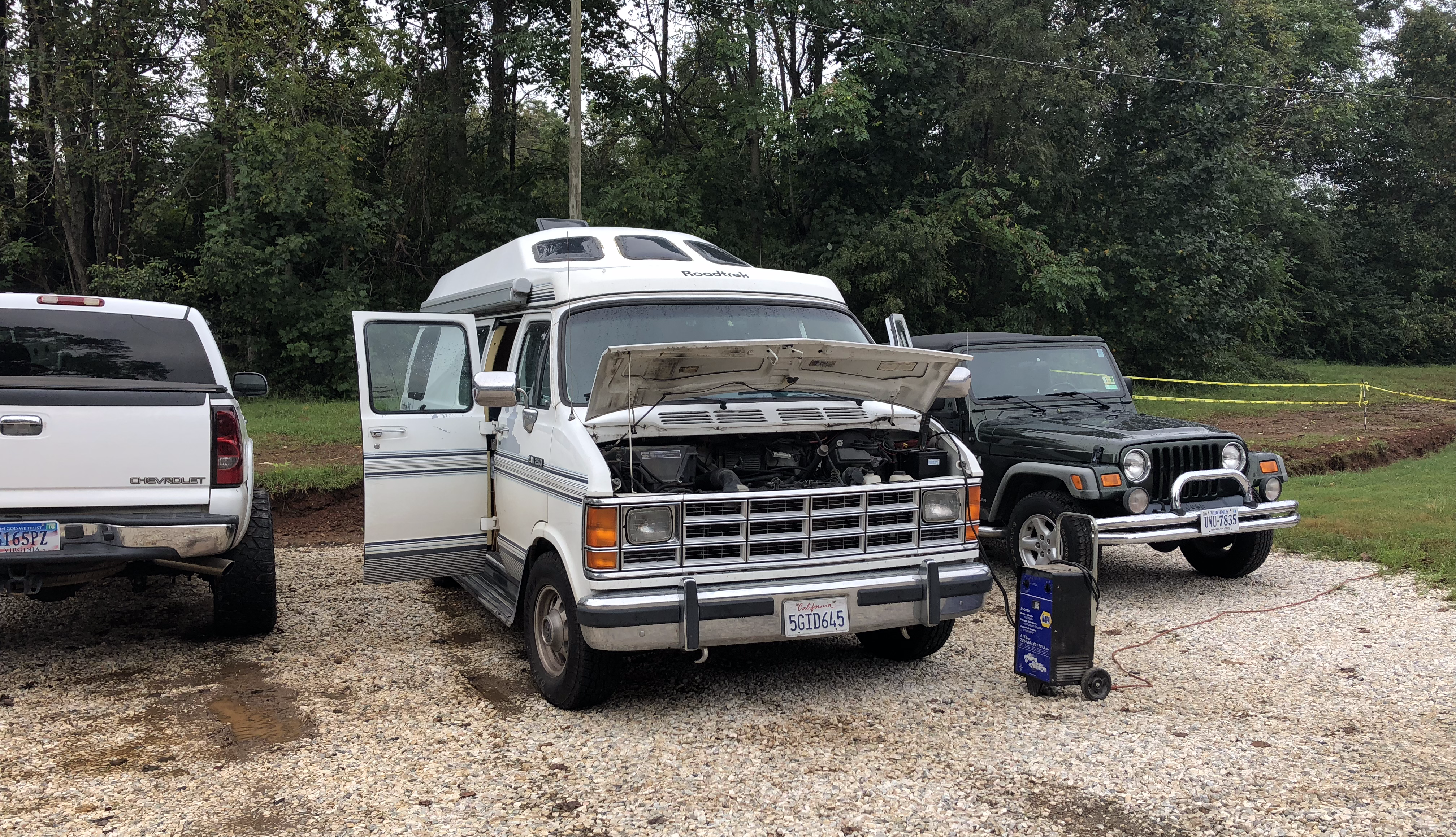 So I set to work calling other local mechanics. I needed an electrical diagnosis, which was time-consuming and only to be attempted by a mechanic comfortable with electronics. No one I talked to was able to fit me in on short notice, and the appointments that were available weren't until Monday, or until October. It was a Friday in mid-September.
I needed a new plan, or I'd be stuck living in this mechanic's parking lot with no power and no way to leave.
The new plan is to get another tow, two-and-a-half hours to the Southeast, all the way to North Carolina. There I could find a plethora of mechanics. My reluctant tow truck driver picked up my van and we set off.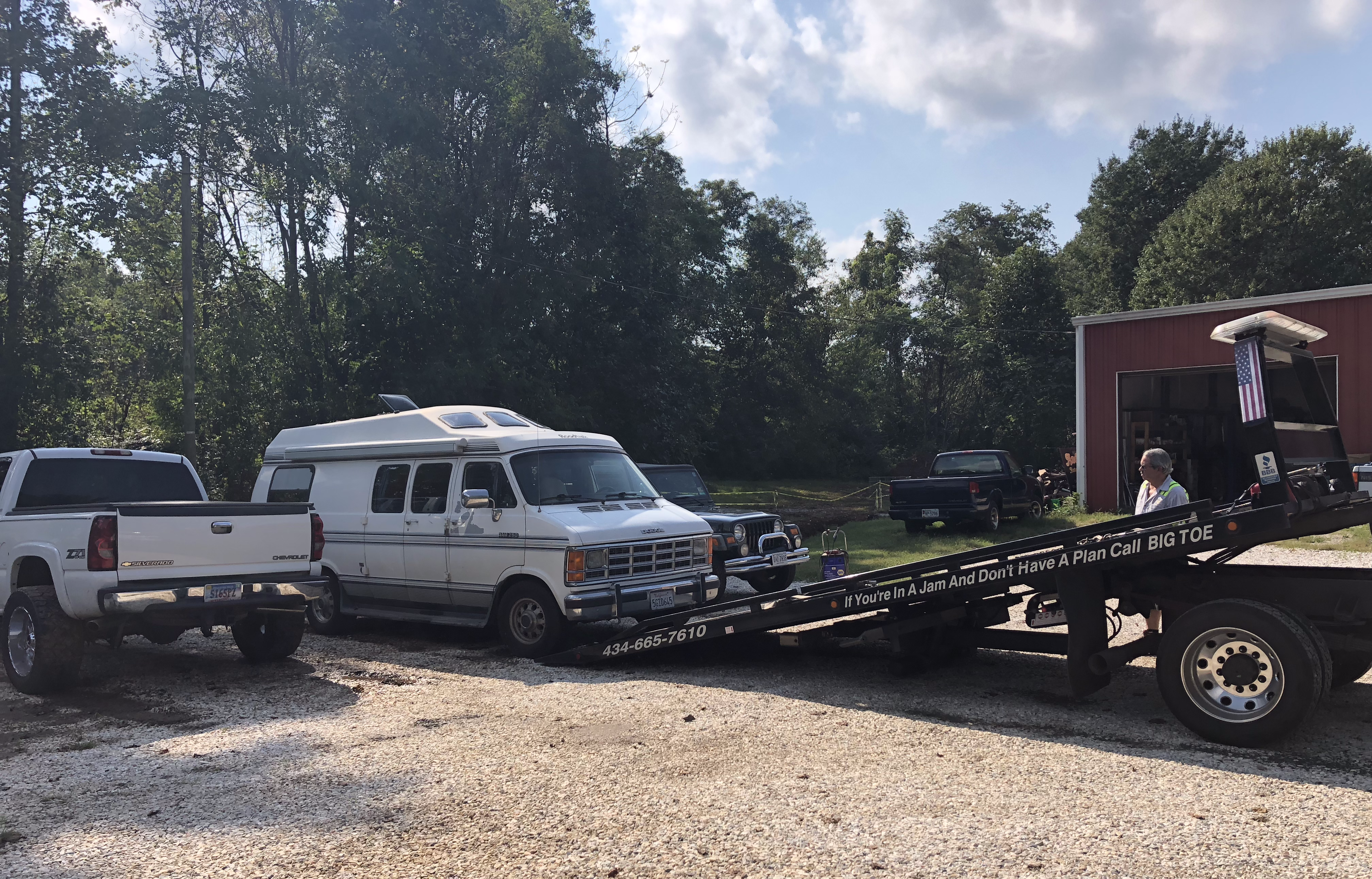 He dropped me off in a parking lot in Greensboro, NC and I tried to get some sleep. I'd be getting up early to call more mechanics tomorrow.
Day Three
It didn't take long to find someone was willing to take on my issue, even though it was a Saturday. Shoutout to AAA Wendover! I was given no promises on when/if they could fix the problem, whatever problem it may be. I grabbed my laptop and an empty desk in their office area and settled myself in.
Six hours later they had figured out what was wrong. The battery isolator, which takes power from the alternator and passes it to my van's two batteries, was burnt out. Practically incinerated.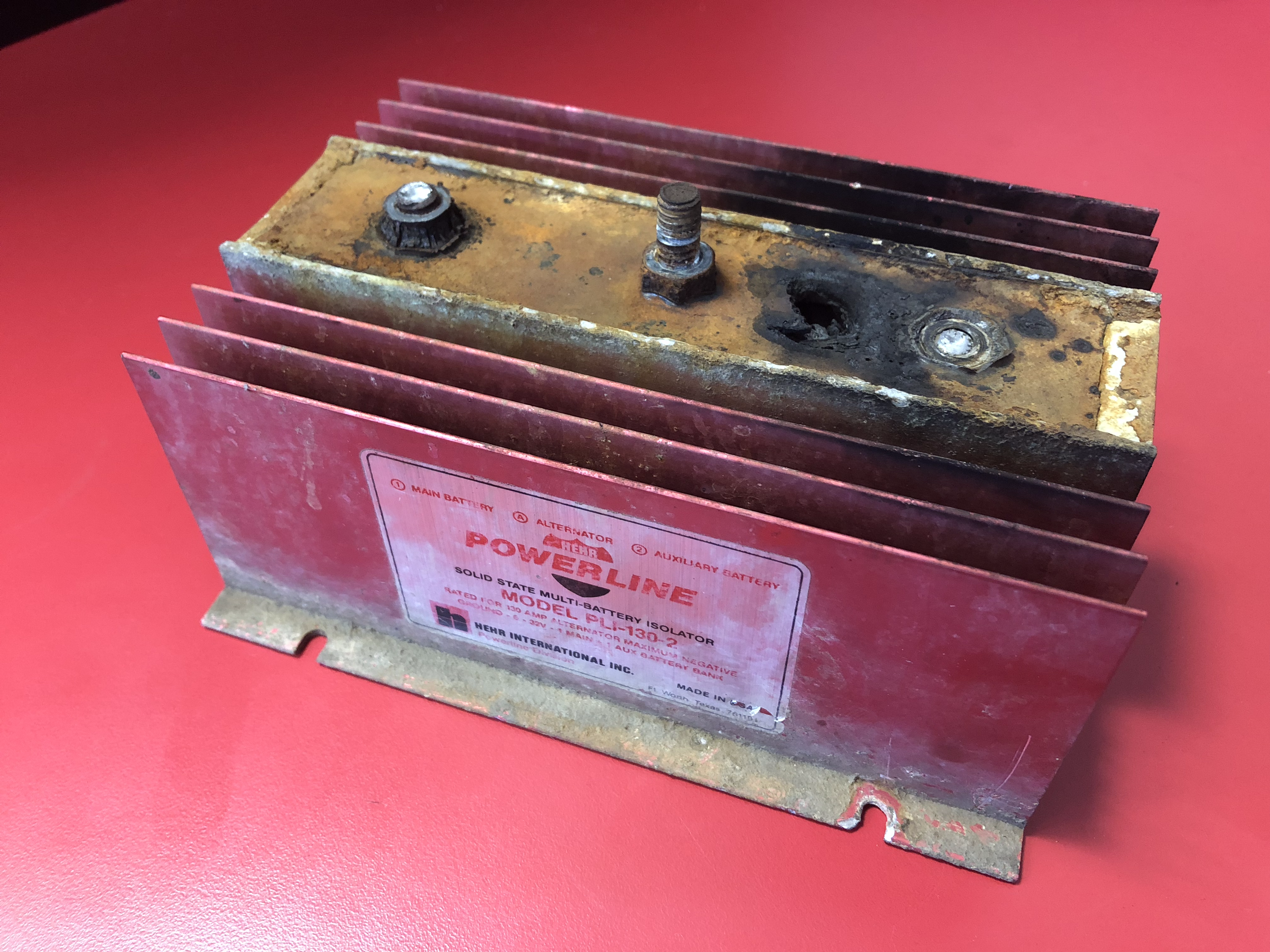 Well, okay! There's the problem! It was immensely satisfying to be able to hold this in my hand and know that the mysterious issue was now an obvious problem.
Another three hours later, just after closing, the mechanics were done replacing the isolator. The engine started up fine and charged the battery correctly. After 48 hours of being immobile, I was finally free.
Conclusions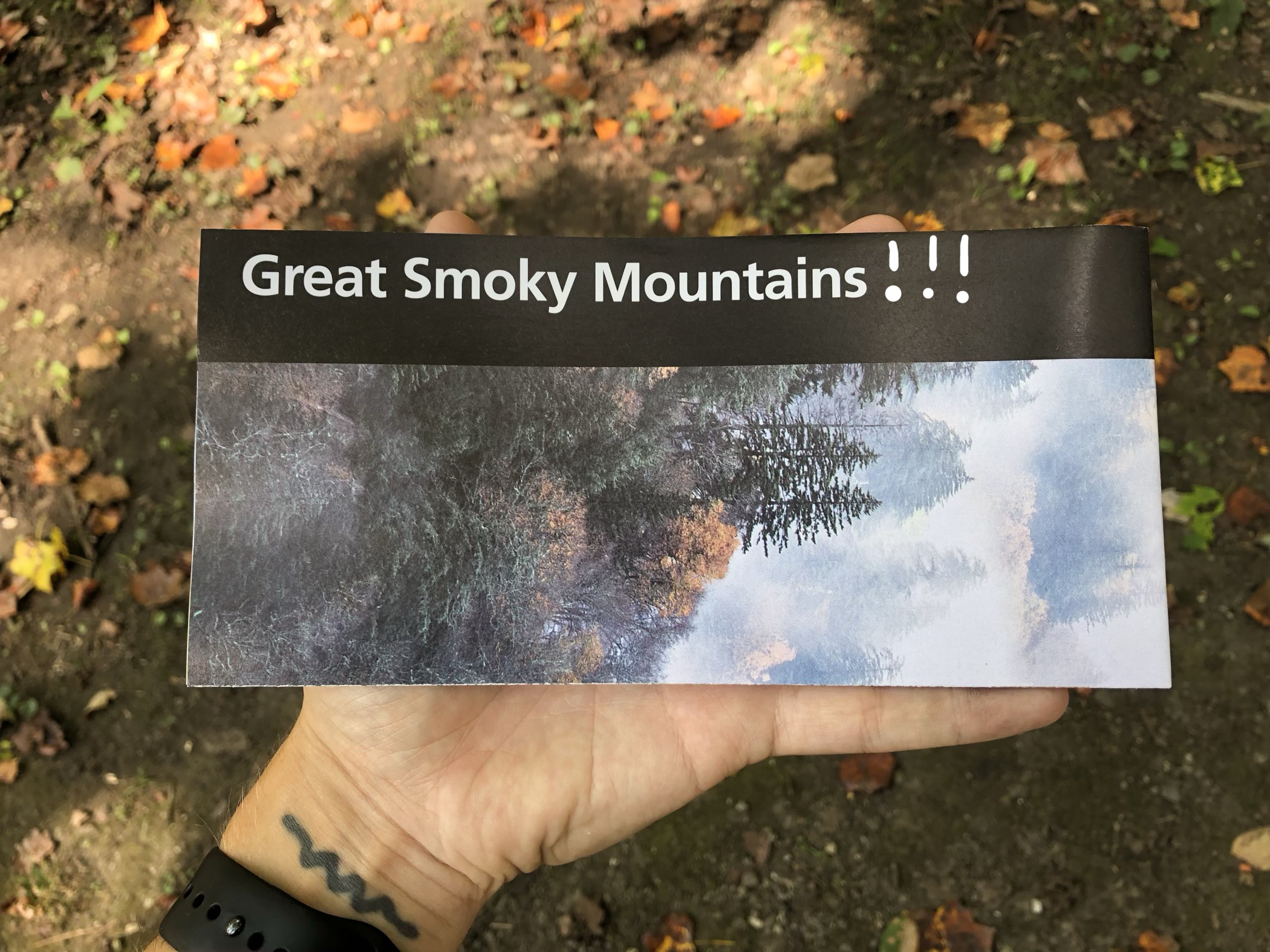 Living in a van is a pretty great experience – that is, until something goes wrong. Being able to choose your backyard every day can be exciting, freeing, and glamorous, but when you have an issue that renders the vehicle inoperable, the van becomes a prison. At that point the van is only a metal box on the side of the road. A box with your whole life in it. It's not a good feeling.
The thing that made this particular experience so difficult was how far away I was from my friends and family. My home bases are in California, Texas, and Massachusetts, all of which are very far away from the woods of Virginia. I had to figure this out, and I had to figure it out by myself.
During this experience's worst moments I saw that I had a choice. I could get angry, or cry, or yell at somebody, and I wanted to. But none of these things would change the situation I was in. Instead I tried my best to remain calm, to keep looking for new solutions, and to keep my emotions in check.
By remaining calm, being patient, and acting quickly, I was eventually able to make it to my campsite at the Great Smoky Mountains on time. Another adventure behind me, and many new ones on the road in front of me.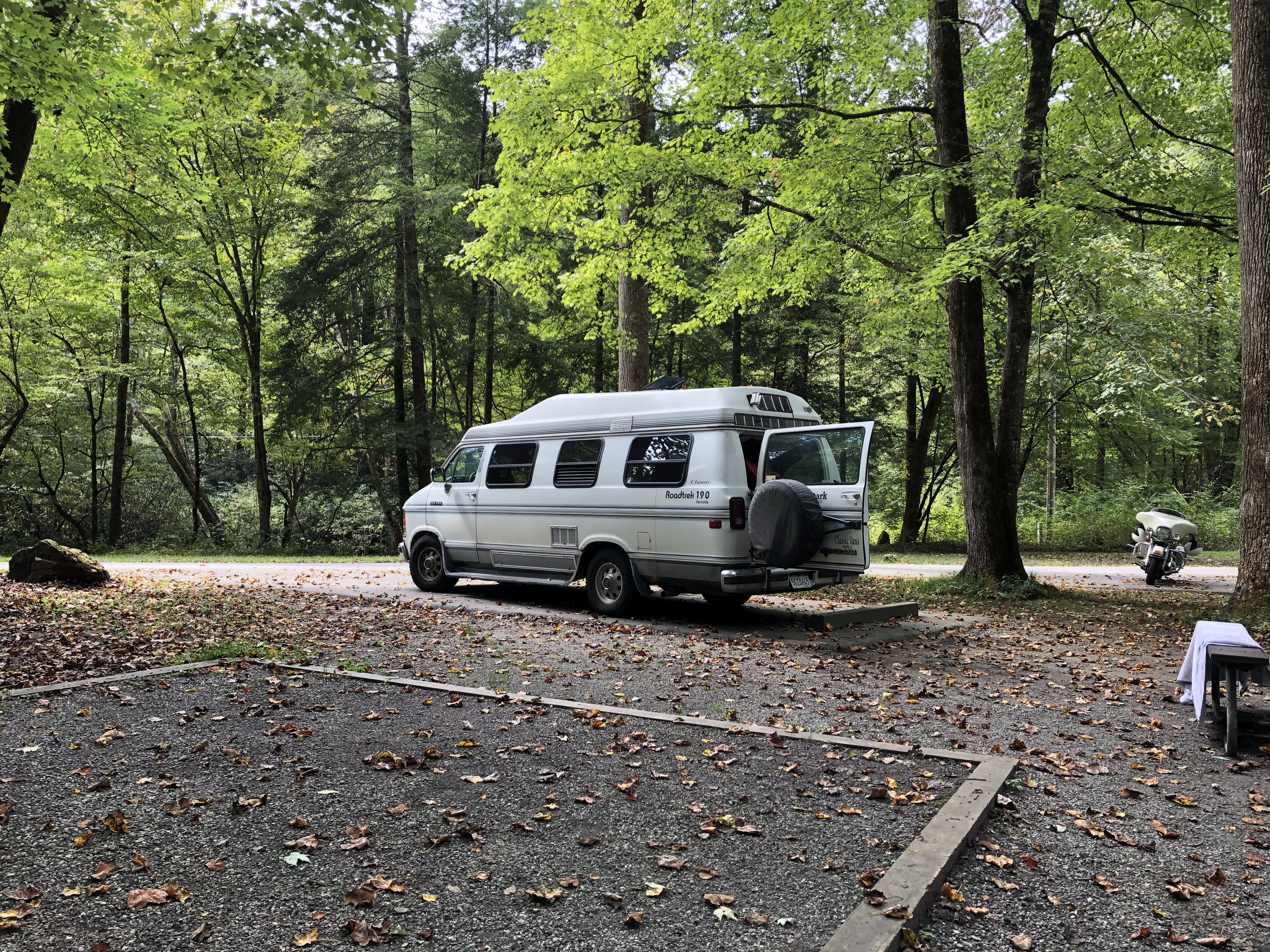 Thanks for reading! If you enjoyed reading this, please consider sharing it with someone you think might enjoy it too.