Map: Adventure So Far (v2)
Since everyone enjoyed the last map of the adventure, I've updated the map to reflect the journey thus far. When this map was created I was outside of Dallas, TX, having come from the East.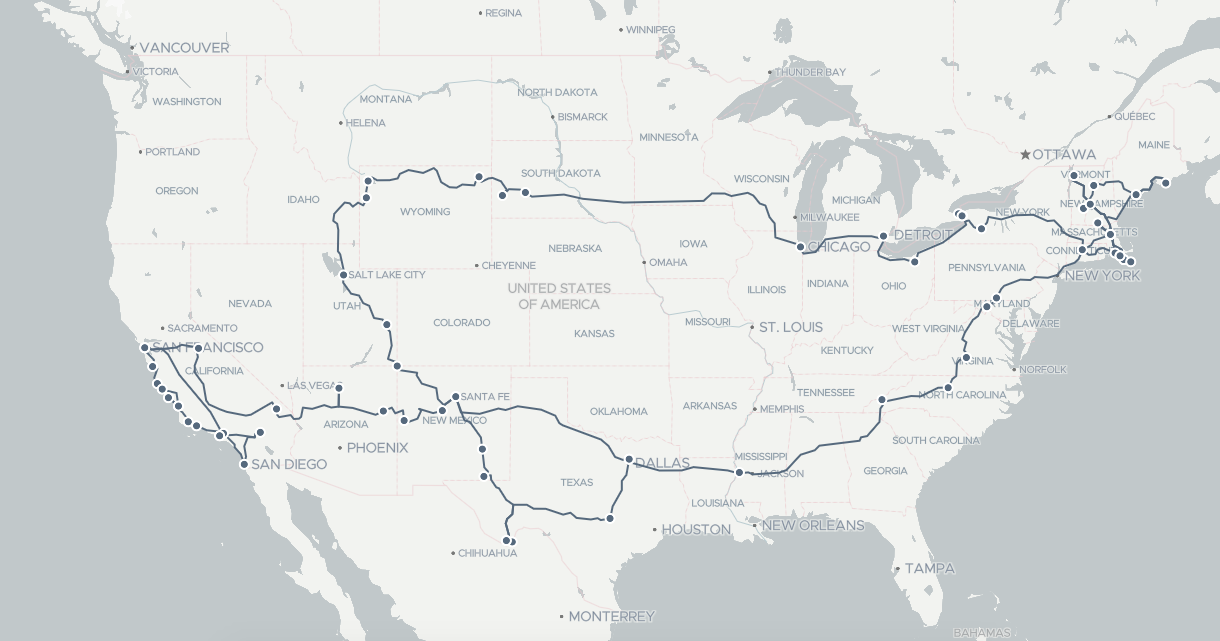 There's one last leg this map is missing… from Texas to Los Angeles, and then from LA to San Francisco (where I sold the van). I plan on making a better, more complete, and ideally interactive map in the future.
For (slightly) more frequent updates and bonus content, you might wish to check out my Instagram/FB/Twitter.